US Bank Visa: US Bank Unveils ScoreBoard
In a press release today US Bank announced the launch of a new online payment management tool called ScoreBoard for its US Bank Visa small business credit cardholders.
In an effort to empower business owners with better management and decision making tools it can quite possibly set a new standard in services available to business credit cardholders.
ScoreBoard is an online tool that cardholders can access via their U.S. Bank Internet Banking Account and it provides two main features.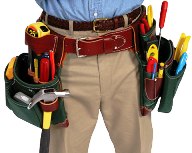 First, you can monitor all of your company's credit card spending using various reporting formats. This can help you track spending patterns on an individual cardholder or on a company wide basis. In my opinion this is a good step towards making better sound financial decisions for your company.
Second, if you have a U.S. Bank Merchant Account you have the ability to compare your processing volume with the volume of others in your industry including number of transactions and average ticket sales. This can be very useful data for your company in more ways than you can imagine.
As you can see this type of tool can give your business that extra edge it needs in today's competitive economy.  
Here is a brief overview of the press release:
MINNEAPOLIS, Jul 22, 2010 (BUSINESS WIRE) — U.S. Bank is helping small businesses make smarter decisions about the financial operations of their business with an online reporting tool, called ScoreBoard. The tool provides trending and reporting data that allows customers to monitor their own credit card spending and also compare their card sales data to industry trends.
"ScoreBoard is unique because it gives our small business customers the ability to monitor their own spending and insight into how their sales trends compare to similar merchants in their business category," said Pam Joseph, U.S. Bancorp Payment Services vice chair. "For our customers who have a U.S. Bank credit card and merchant account, the tool provides a comprehensive view of their business trends."
Business owners who have a U.S. Bank-issued small business credit card can access ScoreBoard through their existing Internet Banking platform. They can use ScoreBoard to:
— Monitor card spending by an individual employee cardholder or for their entire business.
— Review transactions over various time periods and categories, such as travel, office supplies, home improvement and gas purchases.
— Examine their purchase activity by volume, average ticket price or merchant name.
Merchants who process their payments through U.S. Bank Merchant Services can use ScoreBoard to:
— Review sales by volume, average ticket price, or payment type over various time periods.
— Determine their growth rate for card sales over a selected period of time.
— Benchmark their card sales performance against other small businesses in their industry or geographic area by looking at ScoreBoard's overview of consumer spending trends.
You can read the full US Bank press release titled U.S. Bank Introduces ScoreBoard, an Online Payment Management Tool for Small Business on U.S. Bank's web site.
SOURCE U.S.Bank
Looking to obtain the best business credit cards? Become a member of my Business Credit Insiders Circle and gain access to a proven step-by-step business credit building system. A system that provides you access to premium vendors, fleet cards, business credit cards with and without a PG, funding sources and lenders that report to all the major business credit bureaus. Submit your name and email below for details and receive a free audio seminar ($597 value) =>

Marco Carbajo is a business credit expert, author, speaker, and founder of the Business Credit Insiders Circle. A business credit solutions membership helping business owners build small business credit. He is a business credit blogger for AllBusiness.com, a subsidiary of Dun and Bradstreet and author of "Eight Steps to Ultimate Business Credit" and "How to Build Business Credit with No Personal Guarantee." His articles and blogs have also been featured in American Express Small Business, Business Week, The Washington Post, The San Francisco Tribune, Scotsman Guide, Alltop, Entrepreneur Connect, and Active Rain.