Building Business Credit
Do you know where your company stands in the business credit building process?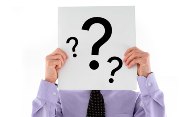 One of the most important things you should first learn to do is ask the right questions. One of the classic mistakes that many small business owners tend to make is moving forward without having the proper framework in place.
Instead you can end up feeling scattered and spend lots of time trying to back track and correct mistakes you've made.
So in order to help you prevent from making those costly errors here are 20 essential questions you should focus on when establishing business credit:
Click to continue …