Building Business Credit
Do you know where your company stands in the business credit building process?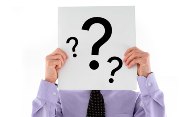 One of the most important things you should first learn to do is ask the right questions. One of the classic mistakes that many small business owners tend to make is moving forward without having the proper framework in place.
Instead you can end up feeling scattered and spend lots of time trying to back track and correct mistakes you've made.
So in order to help you prevent from making those costly errors here are 20 essential questions you should focus on when establishing business credit:

How long has your company been in business?
Does your company have a business plan?
How many employees do you have working for you?
Does your company accept credit cards? If so, what's your total amount of credit card sales?
What are your company's gross monthly revenues?
How do you operate your business? (i.e., corporation, LLC, etc.)
Does your company have a Federal Tax Identification number?
Does your company have the "required" licenses and/or permits to operate legally?
Does your company have a commercial address?
Is your business phone number listed with 411 directory assistance?
Does your company have a small business bank account?
Does your company have a "low 5" bank rating?
Does your company have a website and dedicated email address?
Does your company have a DUNS number?
Does your company have vendor lines of credit (trade credit)?
Does your company have a Paydex Score?
Does your company have an Intelliscore?
Does your company have a Small Business Credit Risk Score?
Does your company have a strong blend of account types reporting on its credit files?
Does your company have a reporting bank loan or line of credit?
Each of these questions serves a unique purpose and should not be taken lightly because it impacts your company's ability to obtain credit.
By answering these questions you should have a much better perspective of where your business stands in the process.
Keep in mind it is a process and building business credit is not something that happens overnight. So stay focused and consistent as you work your way to establishing your company's creditworthiness.
What other questions would you like to add to this list?
Looking for a step-by-step business credit building system? Become a member of my Business Credit Insiders Circle and gain access to a proven step-by-step system that provides you access to vendor lines of credit, fleet cards, business credit cards with and without a PG, funding sources and lenders that report to all the major business credit bureaus. Submit your name and email below for details and receive a free audio seminar ($597 value) =>

To Your Success In Business and in Life!
Did This Blog Help You? If so, I would greatly appreciate if you like and shared this on Facebook and Twitter.
About the author
Marco Carbajo is a business credit expert, author, speaker, and founder of the Business Credit Insiders Circle. He is a business credit blogger for Dun and Bradstreet Credibility Corp, the SBA.gov Community, About.com and All Business.com. His articles and blog; Business Credit Blogger.com,  have been featured in 'Fox Small Business','American Express Small Business', 'Business Week', 'The Washington Post', 'The New York Times', 'The San Francisco Tribune','Alltop', and 'Entrepreneur Connect'.