Business Credit Ratings
Access to credit is crucial for business owners at various stages of development and growth. If your business credit rating has been damaged, however, securing a business loan or credit line can be difficult.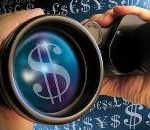 While you may be required to agree to less favorable terms and conditions, there are a number of ways you can obtain a traditional loan with a lower credit standing.
Put down more collateral
Click to continue …