Small Business Credit Cards for Bad Credit
Looking for a business credit card but can't get approved because of bad personal credit?
Are you having a tough time rebuilding or repairing your company's credit history?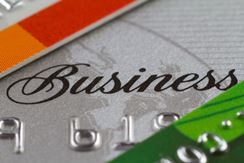 The good news is this post will provide you the answer to these two very important questions. First of all, if you have low FICO® Scores you've probably heard me mention using a business credit partner to obtain unsecured business credit lines. However, not everyone can secure a credit partner so what other options are there?
Secondly, if you have several blemishes on your company's business credit report there are several steps you can take to repair your business credit. But what can you do to rebuild a positive payment history for your business?
Click to continue …