Business Credit Partners
In recent posts we covered quite a bit of ground surrounding unsecured business credit lines. We went over the benefits, did comparisons, and reviewed what it takes to qualify. Unfortunately, many business owners find that their personal credit is not sufficient to qualify for these particular business credit lines.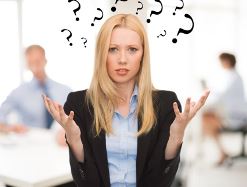 The good news is you can bring on a new business credit partner with good personal credit to qualify for unsecured business lines of credit. In today's post we will answer your most pressing questions on using a credit partner to get funding.

First things first, you have options when looking for a credit partner(s) so let's go over the key people you can approach.  The following is a list of potential people you should consider:
Business Partners/Company Board Members – Check with your existing business partners or company board members and verify if anyone has strong credit ratings. These individuals have the most to gain since they have a vested interest in your company's success.
Family members – Many times family members will be willing to go in on the business with you since they have your best interest in mind.
Friends – Close friends are a good source of people who would be interested in working with you and your business.
Remember; when it comes to who you should approach as a credit partner just remember a good rule of thumb is if you wouldn't want them to participate in your business then its best not to offer this opportunity to them.
Let's review some of the most pressing questions a business credit partner has:
Why am I being asked to be a business credit partner?
One of the fastest and most effective ways to get funding for a business is with unsecured business lines of credit. Our bank partners require at least one person to have good personal credit history to obtain these credit lines. You are agreeing to leverage your good credit reputation so that your partner can obtain these business credit lines to grow the business.
Is it safe and legal?
Yes, of course! Businesses bring on partners all the time. As a partner with good credit you have the added benefit that the unsecured business credit lines do not report to your personal credit reports, reducing the impact of leveraging your good credit so that your partner can obtain financing.
What are my responsibilities as a business credit partner?
A credit partner has no responsibilities in the business. Anyone can be a business credit partner, but what that entails is completely up to you and your business partner.
Will it affect my personal credit?
These unsecured business credit lines are in the company's name, so they will not show up on your personal credit reports, unless the lines go into default with the banks. The minor impact is the initial inquiry into your personal credit report when applying for the business credit lines.
Can I remove myself as a personal guarantor?
After some time your personal guarantee can be removed ONLY if:
The business is never late on its payments.
The business pays more than the minimum payments.
The business reports revenues on its corporate tax returns.
Using a credit partner is a common strategy used by thousands of businesses across the country to apply for business credit lines. A business credit partner is a safe way to fund a business if you find that your personal credit is not presently sufficient to be accepted by the banks. The good news is you can bring on one or several credit partners to obtain multiples lines of business credit.
Ready to start building your business credit? Become a member of my Business Credit Insiders Circle and gain access to a proven step-by-step business credit building system. A system that provides you access to vendor lines of credit, fleet cards, business credit cards with and without a PG, funding sources and lenders that report to all the major business credit bureaus. Submit your name and email below for details and receive a free business credit building audio seminar ($597 value) =>

To Your Success In Business and in Life!
Did This Blog Help You? If so, I would greatly appreciate if you like and shared this on Facebook and Twitter.
About the author
Marco Carbajo is a business credit expert, author, speaker, and founder of the Business Credit Insiders Circle. He is a business credit blogger for Dun and Bradstreet Credibility Corp, the SBA.gov Community, About.com and All Business.com. His articles and blog; Business Credit Blogger.com,  have been featured in 'Fox Small Business','American Express Small Business', 'Business Week', 'The Washington Post', 'The New York Times', 'The San Francisco Tribune','Alltop', and 'Entrepreneur Connect'.