Line of Credit for Small Business Owners
Are you a business owner who has the income and credit scores to qualify for a loan or line of credit but have a hard time documenting it?
The good news is there are unsecured business lines of credit that is specifically designed to address that very issue.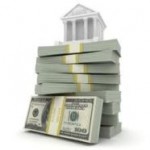 I'm sure that we can agree conforming to traditional lending guidelines can be challenging and this type of line of credit for small business may be a great fit for you.
Now it's important to note that just because only your credit is being reviewed without having to supply any documentation does not mean you can qualify for up to $200k in combined credit lines.  Underwriters take various factors into consideration such as debt to credit ratios, current credit limits, number of trade lines, etc.
Click to continue …