401 K Business Funding
Thinking about taking money out of your 401(k) to start a business?
Becoming an investor and owner of a business does have many benefits but you should be very cautious about using your nest egg. More importantly there are significant legal steps you need to know so you don't end up making costly mistakes.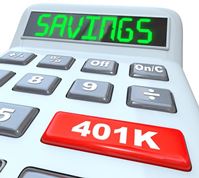 Pulling money out of your 401(k) isn't simply a decision of writing yourself a check. Do this wrong and you risk paying a 10% penalty if you are under the age of 59 ½ plus incomes taxes anywhere from 35%+ depending on your current tax bracket.
Let's put this in perspective.
If you pull out $100k out of your 401(k) it can cost you $31k of that money in penalties and income tax. So instead of $100k you now have only $69k to invest in your new business. Ouch! Not too worry, the good news is rather than losing thousands of dollars of your hard earned money there is a better way.
Click to continue …