Business Funding
I'm sure you're seen all the headlines and news about loans getting easier to obtain, banks aren't as tough or as picky as they used to be, small businesses are finding it easier to borrow from big banks, yada, yada , yada.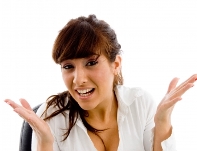 But do you find yourself scratching your head and saying "Why can't I get the funding I need for my business?"
Now don't get me wrong this is all great news and the main reason for the increase in lending from big banks is that small businesses can show lenders that they have been experiencing several years of growing profits and cash flow since the end of the recession in 2009.

But what if your business can't show years of growing profits? What if you're just starting to generate revenues? What if you're a startup? What if your business has cash flow but you have bad personal credit?
Although some of the larger banks have eased their credit criteria, alternative lenders are approving more than two-thirds of lending requests.  Did you know nonbank lenders loaned about $3 billion to small business owners in 2013?
Some of the more popular business funding programs for small businesses include:
1) Unsecured Lines of Credit (non-traditional) – business credit cards have become a popular source of financing as opposed to a traditional line of credit from a bank. Rather than dealing with all the documentation and financial reviews; business credit cards offer all the benefits associated with a traditional line of credit without all the headaches.
2) Revenue Based Loans – this program is ideal for the un-bankable business owner who has cash flow but suffers from bad personal credit. This is not a merchant cash advance, it's a short term loan based on your company's bank deposit history. In as little as 7-10 days a business owner can acquire a loan for the business with no collateral and financials, and credit scores in the mid-500 range.
3) Equipment Leasing – this is a sound alternative to a standard equipment loan. An equipment loan requires a 10-15% down payment, whereas with an equipment lease you can obtain 100% financing.
4) Business Directed Retirement Funding – this unique funding program allows a business owner the freedom to invest retirement income into his own business without incurring any tax penalties or taxable distributions.
5) Crowd Funding – a very popular source for funding an idea that does not require any credit criteria since funding is raised from people who like your business.  You don't pay back the money, you give rewards instead. However, in order to have a successful crowdfunding campaign, a business owner must have a very compelling pitch with attractive rewards for investors.
So the next time you think of where to obtain business funding, don't limit yourself to dealing with just your bank. There are many options available and funding programs that cater to your business and your unique situation.
Every business is unique and has different financial needs and goals. In order for you to understand what type of business funding you may qualify for, requires that you conduct a business credit analysis. Only then can you truly understand your current situation and recognize ways to improve and maximize your fundability.
Looking to obtain business credit and funding? Become a member of my Business Credit Insiders Circle and gain access to a proven step-by-step business credit building system. A system that provides you access to vendor lines of credit, fleet cards, business credit cards with and without a PG, funding sources and lenders that report to all the major business credit bureaus. Submit your name and email below for details and receive a free business credit building audio seminar ($597 value) =>

To Your Success In Business and in Life!
Did This Blog Help You? If so, I would greatly appreciate if you like and shared this on Facebook.
About the author
Marco Carbajo is a business credit expert, author, speaker, and founder of the Business Credit Insiders Circle. He is a business credit blogger for Dun and Bradstreet Credibility Corp, the SBA.gov Community, and All Business.com. His articles and blog; Business Credit Blogger.com, have been featured in 'Fox Small Business','American Express Small Business', 'Business Week', 'The Washington Post', 'The San Francisco Tribune','Alltop', and 'Entrepreneur Connect'.
Image courtesy of FreeDigitalPhotos.net