Major Credit Reporting Agencies
Got mistakes on your credit report?
Are you having a tough time correcting the errors on your credit reports?
You're not alone.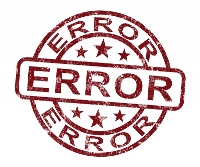 A recent government study into the major credit reporting agencies indicates that as many as 40 million consumers have errors on their credit reports.
That's 1 out of 5 American consumers!
What's even more alarming is 1 out of every 10 people have errors that negatively impact their credit scores.
Click to continue …