Best Credit Repair Companies
Thinking about enrolling in a credit repair service?
Not sure how to decide which are the best credit repair companies?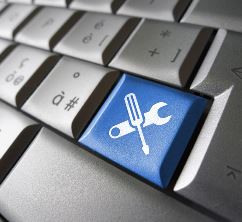 Well, you've come to the right place to get some real answers, guidelines and advice to help you make the right decision when choosing a credit repair company.
First things first: like all industries, less-than-honest companies do exist and do a disservice to consumers and the credit repair industry as a whole.
The good news is the Federal Trade Commission (FTC) cracks down on predatory service providers that hurt rather than help consumers.

Remember Operation Clean Sweep?
The whole purpose of the Credit Repair Organizations Act (CROA) is to protect the public from unfair or deceptive business practices by credit repair companies.
The reality is there are a few reputable, effective, legal and affordable credit repair companies that do exist and operate according to the laws governing credit repair organizations.
So which are the best credit repair companies?
There are five main areas that will help you in your search.
1) Credit Repair Company Track record
A long and successfully track record especially in such a heavily scammed and highly regulated industry speaks volumes when defining the best credit repair companies.
How long has the company been in business? How many clients have they serviced? What is their credit repair track record? What is their BBB rating? Do they have any complaints with the Better Business Bureau? Do they have any pending legal investigations with the state attorney general's office? Do they offer a satisfaction guarantee?
2) Credit Repair Service
The best credit repair companies with a solid track record should undoubtedly have a stellar credit repair service. You can't have a solid track record if you're offering a poor credit repair service. It just won't happen.
Other benefits the service should include are; credit reports and initial credit scores obtained on your behalf, online tracking of your credit repair results, a credit coach you can speak to over the phone and a satisfaction guarantee.
3) Credit Repair Company Support
Communication for a credit repair customer is an absolute must. There is nothing more frustrating than not being able to talk to a live person. The best credit repair companies have live customer support that you can actually talk to over the phone, not some internet chat window.
4) Credit Repair Education
In addition to the credit repair service the best credit repair companies should provide you access to extensive amounts of credit education and budgeting information to help you maximize your credit scores, establish and maintain a budget.
5) Credit Repair Service Affordability
There are various types of pricing the best credit companies offer ranging from an initial set up fee with monthly payments to what I consider the best and most affordable; flat fee pricing.
In my opinion a credit repair company that offers one flat fee with no additional costs or hidden fees is the best and most affordable option.
Unfortunately, many credit repair companies that offer a monthly service charge will only dispute a few items at a time, causing you to stay in the service much longer which obviously means you'll pay much more.
Be sure to check out our review on CreditRepair.com as a potential solution.
Looking to build your personal and business credit? Become a member of my Business Credit Insiders Circle and gain access to a proven step-by-step business credit building system. A system that provides you access to vendor lines of credit, fleet cards, business credit cards with and without a PG, funding sources and lenders that report to all the major business credit bureaus. Submit your name and email below for details and receive a free business credit building audio seminar ($497 value) =>

To Your Success In Business and in Life!
Did This Blog Help You? If so, I would greatly appreciate if you like and shared this on Facebook.
About the author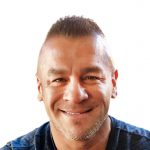 Marco Carbajo is a business credit expert, author, speaker, and founder of the Business Credit Insiders Circle. He is a business credit blogger for Dun and Bradstreet Credibility Corp, the SBA.gov Community, and All Business.com .His articles and blog; Business Credit Blogger.com,  have been featured in 'American Express Small Business', 'Business Week', 'The Washington Post', 'The San Francisco Tribune','Alltop', and 'Entrepreneur Connect'.