Net 30 Vendors for Building Business Credit
In today's post we're going to share with you our top five net 30 vendors for building business credit. Best of all, these five vendors will extend credit to your business without a personal credit check or personal guarantee.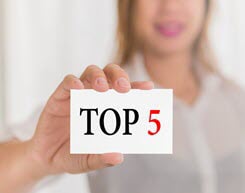 Whether your business is just getting started or if you've been in business for some time, these five vendors will provide you a jump start in building business credit.
As you know, establishing a credit file for your business occurs when companies, suppliers, vendors, lenders, etc. share your payment experience with an agency they share data with.
First, let's cover why you should use a net 30 vendor?
When you get approved for a credit line with a vendor you have the ability to purchase their products and services on credit and defer payment for 30 days. This allows you to conserve cash flow while establishing business credit at the same time.
To get approved there are minimum requirements that virtually any business can meet. Such as an incorporated business, employer identification number, business bank account, etc.
The vendors we list in this post will not require a credit check or personal guarantor. This allows you to create a clear separation between you and your business.
Look at vendor credit as a stepping stone to greater financing opportunities. With multiple tradelines reporting, you provide other credit grantors the ability to assess how you manage your business credit. They assess your creditworthiness by pulling your business credit report.
Why build business credit?

When you structure your business as a corporation or limited liability company it becomes recognized as a separate legal entity with the ability to enter into contracts.
Your company's employer identification number (EIN) is used to identify your business entity to the IRS, banks, lenders, suppliers, vendors and other businesses.
Your EIN is also used to create a credit file for the business with business credit reporting agencies such as Dun & Bradstreet, Equifax Small Business, Experian Business and Creditsafe.
Think of your company's EIN as the social security number for the business.
Just like your personal credit, a good business credit file can open the door for your business to borrow money, acquire credit, get favorable payment terms or even obtain a contract.
Net 30 accounts: What do you need?
Here are the basic requirements needed before you apply with one of these net 30 vendors. Now keep in mind, you can apply for one, two or all five of these vendors if you choose. Here is the list:
Separate legal entity – (Corporation, LLC, etc.)
Company must be in good standing – A "Certificate of Good Standing" indicates that your business has filed all reports and paid all the necessary taxes and fees with your state's secretary of state office.
Employer Identification Number (EIN)
General Business & Contact Information – If you run your business from home it's fine to list your home address as your business address. However, you may want to consider a virtual office business address for your company's mailing address. Back in the day, it was strongly advised to not use a home address for the physical business location address. However, with the growing trend of remote work, times have changed and it has been more widely accepted by credit grantors.
Business Bank Account
Now it's important to note once you have a net 30 account the key factors to pay attention to are the following:
Purchase activity – using your business credit line is important especially when it comes to requesting a credit limit increase in the near future.
Payment behavior – how you pay your invoices and the length of payment history is extremely important. Be sure to pay on time and realize it takes a period of time to establish a good length of payment history.
Credit limits – the size of your credit limits shows the credit capacity your company is currently managing. The greater the credit limits the stronger credit capacity your company can manage in the eyes of lenders.
Balance owing – the amount of debt your company carries is also an important indicator. If your company is near it's credit limits or overextended, lenders view that as a financial stress indicator.
Without further ado, here are five vendors for building business credit for your company:
Net 30 Vendor: Shirtsy
Shirtsy provides an on demand direct to garment printing facility offering high qualify promotional materials.
Go to=> http://net30account.com
Requirements: $99 yearly membership fee
At least 30 days in business
Receive $2,000 -$4,000 tradeline with a $400 monthly spending limit
No personal credit check & No personal guarantee
Reports monthly to Dun & Bradstreet, Experian Commercial, Equifax Business, SBFE, NACM, Creditsafe, Paynet & Ansonia
Net 30 Vendor: The CEO Creative
CEO Creative provides custom design and branding services, electronics, office supplies and business accessories.
Go to=> http://vendorcreditline.com
Requirements: $129 yearly membership fee
At least 90 days in business
Receive up to a $1,100 Net 30 Account
No personal credit check & No personal guarantee
Reports monthly as a $1,100 credit limit to Dun & Bradstreet, Equifax Business & Creditsafe
Net 30 Vendor: Crown Office Supplies
Crown Office Supplies provides office supplies and office care packs.
Go to=> http://net30vendor.com
Requirements: $99 sign-up fee
Receive up to a $2,000 Net 30 Account
Reports as a $2k credit limit to Dun & Bradstreet, Experian Commercial & Equifax Business
Net 30 Vendor: Summa Office Supplies
Summa Office Supplies provides office related products ranging from pens, file folders, envelopes, markers, tape and adhesives, labels, legal pads and correction supplies.
Go to=> https://summaofficesupplies.com
(use coupon code SNSSBC)
Requirements: $60+ Initial purchase
Receive a $2,000 Net 30 Account
Reports to Dun & Bradstreet
*With established business credit they offer $5k-$50k Net 30 Account
Net 30 Vendor: Strategic Network Solutions
Strategic Network Solutions provides computer and information technology products.
Go to=> https://stntsol.com/ (use coupon code SNSSBC)
Requirements: $60+ Initial purchase
Receive a $2,000 Net 30 Account
Reports to CreditSafe
Ready for more net 30 vendors for building business credit? Become a member of my Business Credit Insiders Circle and gain access to a proven step-by-step business credit building system. A system that provides you access to vendor lines of credit, fleet cards, business credit cards with and without a PG, funding sources and lenders that report to all the major business credit bureaus. Submit your name and email below for details and receive a free business credit building audio seminar ($497 value) =>

To Your Success in Business and in Life!
Did This Blog Help You? If so, I would greatly appreciate if you like and shared this on Facebook and Twitter.
About the author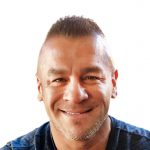 Marco Carbajo is a business credit expert, author, speaker, and founder of the Business Credit Insiders Circle. He is a business credit blogger for Dun and Bradstreet Credibility Corp, the SBA.gov Community, Business.com, About.com and All Business.com. His articles and blog; Business Credit Blogger.com,  have been featured in 'Fox Small Business','American Express Small Business', 'Business Week', 'The Washington Post', 'The New York Times', 'The San Francisco Tribune','Alltop', and 'Entrepreneur Connect'.