Virtual Office Solution
How can you present a professional corporate image for your business if you're on a limited budget?
In today's post we're going to talk about the virtual office solution and why it may be the best option.
What is a virtual office?
A virtual office is a service that allows a business owner and employees to work remotely by providing a variety of business functions which you can access online or remotely. It also allows a company to have a corporate presence in a commercial location without having to pay rent for an actual space.
It's a turn-key corporate solution providing the same benefits as a traditional office space, but at a very low cost.
What does a virtual office provide?
The virtual office solution enables businesses to have the following:
Corporate business address – this helps you portray a professional corporate location rather than using a P.O. box or home address. This also establishes a level of privacy and separation if you work from home since you won't have to use your personal address.
Dedicated business phone & fax number – this not only helps manage your incoming calls and faxes, it also means you don't have to give out your cell phone number which creates another level of privacy.
Live receptionist answering phone calls – you can better manage your time and save money with a live receptionist that is fully trained and professional answering your company calls. No need to deal with employee related expenses; a virtual office provider supplies one for you.

Company voice mail – another useful tool for prioritizing and managing your calls is with a company voicemail. An incoming call may be transferred to voicemail if your receptionist knows you are unable to take calls at the moment. Voicemail is also important when calls come in after hours.
Conference room, board room, etc. – there may be times when you need to arrange a meeting with a client or have a meeting with several people. Many virtual office solutions provide conference rooms you can reserve for a minimal fee.
What are the benefits of a virtual office?
Using a virtual office largely depends on the type of business you have so be sure to weigh the pros and cons specific to the needs of your business. Here are four major benefits to take into account:
Compliance – a virtual office provides major company components required in the business credit building process.  So, before you start building business credit it's crucial to be 'credit ready' as a business. A virtual office includes many of those required components such as a dedicated business phone number, business address, fax number, etc.
Credibility – Get all the benefits of a brick and mortar location without the expense of running an actual office.  Using a physical business address and office phone number increases trust in potential customers as opposed to using a home address and mobile phone number.
Communication – Get all the proper communication channels across a business in one place plus convey a professional corporate image. This gives you the flexibility to work from anywhere you want without any hiccups in your company's operation and communication.
Cost – No office lease, utility payments, furniture and no hardware and none of the associated costs with a brick and mortar space. If you're working on a limited budget or want to keep your expenses low, this is the ideal solution for you.
Virtual Office Benefits Overview
A professional corporate image & presence
A business address at an actual office location
Your business phone number automatically 411 listed
Use the business address on company documents
Use the business address on Google/directory listings
Use the business address on credit applications
Maximize your business credit approvals
How does a virtual office get your Business 'Credit Ready'
A professional corporate image & actual office location
Dedicated business phone number (with company voicemail)
Business phone number automatically 411 listed
Business fax number
'Call Out' feature lets you make calls showing your local company caller ID (important during credit verification calls)
Maximize your business credit approvals
Who is the best virtual office provider?
There are plenty of virtual office providers in the marketplace with a variety of services, tools and costs. How can you decide which one is best for you?
After evaluating some of the most reputable virtual office service providers, we recommend the virtual office plan as most cost-effective solution in the marketplace.
Here is a breakdown of services you receive for one low cost:
Dedicated business phone number – you can choose a local number for your business and it gets automatically listed in 411 directory assistance. Once you have your number you can also list your number in additional online directories.
Get 2 Voicemail boxes – you receive two company voicemail boxes you can customize to your messaging needs. Voicemails are also converted to email so you can retrieve messages via email.
Live receptionist to answer incoming calls – all calls to your business are answered live from a professional receptionist (M-F 8:30-5:30 pm). Your incoming calls will be answered from a live receptionist who has the ability to take messages for you or transfer callers to your designated number.
Business phone number is 411 listed – as previously mentioned, the business phone number you select automatically gets listed in directory assistance.
Business fax number – you can choose a local fax number for your company which is much more cost effective than an in-house fax infrastructure. All incoming faxes are converted to email so you can retrieve faxed documents easily. A fax number is a standard business tool that is still widely used in business today.
Commercial business address (Choose from any 650+ locations available) – you have the opportunity to select your office address in a prime location at very low cost.  Establish credibility with an office building location (not retail) plus avoid using your home address as your business address.
Business mail forwarding – all business mail being delivered to your company address can be forwarded daily, weekly, etc.  rather than your home.
Additional benefits and services in selected locations include but are not limited to the following:
'Call Out' feature lets you make calls showing your local company caller ID – this is extremely beneficial if you have to use your cell phone or home phone to callback customers. Protecting the privacy of your personal numbers is important when establishing that separation between you and your business. (there is an additional fee for this feature)
Conference rooms in premium locations
Board rooms
Free Wi-Fi access
Lobby
Coffee shop
Reception areas
Private parking
*Texting feature (shows your business number)
CLICK HERE for more information on this virtual office provider
As you can see, a virtual office solution provides many of the necessary corporate tools you need under one service at a low price. (business address, phone, 411 listing, fax, live answering, voice mail, meeting rooms, etc.)  One of the largest, well regarded virtual office service providers in the U.S. can be found at virtualofficeplan.com and it's why we recommend them hands down.
Today's fast-changing technology is replacing the need for small businesses to have a physical location. If you have a home-based business or want to work remotely and reduce costs, consider a virtual office solution.
Looking to rebuild your business credit? Become a member of my Business Credit Insiders Circle and gain access to a proven step-by-step business credit building system. A system that provides you access to vendor lines of credit, fleet cards, business credit cards with and without a PG, funding sources and lenders that report to all the major business credit bureaus. Submit your name and email below for details and receive a free business credit building audio seminar ($497 value) =>

To Your Success in Business and in Life!
Did This Blog Help You? If so, I would greatly appreciate if you like and shared this on Facebook and Twitter.
About the author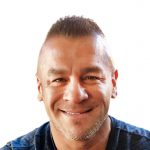 Marco Carbajo is a business credit expert, author, speaker, and founder of the Business Credit Insiders Circle. He is a business credit blogger for Dun and Bradstreet Credibility Corp, the SBA.gov Community, Business.com, About.com and All Business.com. His articles and blog; Business Credit Blogger.com, have been featured in 'Fox Small Business', 'American Express Small Business', 'Business Week', 'The Washington Post', 'The New York Times', 'The San Francisco Tribune', 'Alltop', and 'Entrepreneur Connect'.