Unsecured Business Line of Credit No Doc
How do you get an unsecured business line of credit with no documentation?
In today's post we'll reveal three fast and easy sources of credit lines for your business that you can apply for with no documentation. Whether you're a startup or existing business, you may be able to qualify for one, two, or all three of these credit lines.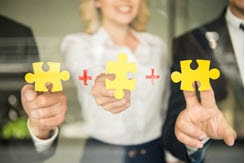 What is an unsecured business line of credit with no doc? A no doc business line of credit is a line of credit which requires no income documentation. To qualify you won't be required to furnish financials, tax returns, etc. This is also known as stated income where the bank or lender does not verify income by looking at documentation. Instead, you are simply asked to state your income, and it's taken at your word.
Typically, banks offer no doc or stated income business credit lines for self-employed individuals or borrowers who may have difficulty documenting their income.
This is a fast, easy and truly hassle-free way to get access to a line of credit for your business without all the red tape and excessive documentation.
What is a business line of credit?
Simply put it's a revolving source of funds. You get access to a fixed amount of capital (your credit limit), which can be used anytime you need it. Think of it as having a cash/credit on demand tool for your business.
You can borrow against your credit line whenever you need it, repay it, and use it again. Best of all since it's unsecured you don't supply any collateral.
What are the benefits of an unsecured business line of credit?
1) Easy access to cash & credit – With a line of credit you can utilize as much or as little credit from your line as you want to, anytime and anywhere.
2) High credit limit availability – Business credit lines carry much higher credit limits, making it extremely convenient to finance a large business purchase.
2) Repayment flexibility – With a revolving line of credit you have flexible payment options. When you have an outstanding balance, you have three repayment options; pay the full amount due, pay the minimum amount due or pay greater than the minimum amount due.
3) Builds business credit – Business credit lines enable business owners to separate personal and business expenses while establishing a business credit history.
Business Credit Cards (No Doc)
Business credit cards offer you a line of credit that can be used to make purchases, balance transfers and/or cash advances and require that you pay back the outstanding balance in the future.
When using a business credit card, you will need to make at least the minimum payment every month by the due date on the balance. Typically, the minimum monthly payment is 1-1.5% of the outstanding balance.
Which Business Credit Cards are Best?
This 'dividing line' between personal and business credit cards must be established at the credit reporting level in order to legitimize true personal and business credit separation. Remember, the best business credit cards should only report to the business credit reporting agencies.
Even though there are over 500 business credit cards in the marketplace less than 100 report to the business credit reporting agencies.
While there are many types of business credit cards that may be best for your business whether your goal is for cash back rewards, sign-up bonuses, travel rewards, etc. Our business credit card funding program is designed to get you 4-5 of the best business credit cards that carry the highest credit limits with 0% APR on purchases for 6-15 months and report only to business credit agencies.
The best part of applying for business credit cards is requirements. No collateral, no income docs, no financials, no tax returns, no business age requirement, no location requirements and no restriction on the use of funds.
Business credit cards are the best and easiest type of funding to acquire as a startup or existing business. The banks under this program do require a personal credit check and factors that play a major role in qualifying are personal credit scores, payment history, primary accounts, credit utilization and inquiries to name a few.
Why are Business Credit Reporting Cards So Important?
When you structure your business as a corporation, limited liability company, etc. it becomes recognized as a separate legal entity with the ability to enter into contracts.
Your company's Employer Identification Number (EIN) is used to identify your business entity to the IRS, banks, lenders, suppliers, vendors and other businesses.
Your EIN is also used to create a credit file for the business with business credit reporting agencies such as Dun & Bradstreet, Equifax Small Business & Experian Business. Think of your company's EIN as the social security number for the business.
By establishing a credit file for your business, credit grantors will be able to assess the creditworthiness of the company itself rather than solely relying on the personal credit of the owner.
The fact is having access to business credit is the lifeline for a business. By taking the necessary steps to build business credit the more financial opportunities your business will have. Banks, lenders and suppliers rely on business credit reports to assess the creditworthiness of a company.
With an established business credit report, you can also present your company's credit file to potential partners and/or investors to show that you are creditworthy.
How Does the Business Credit Card No Doc Funding Program Work?
First, we complete a no cost, no obligation pre-qualification review. Our review takes 24/48 hrs. and allows you to know firsthand how much in credit lines you can expect before deciding to move forward.
Over the course of 14 to 20 days we obtain four to five revolving lines of business credit (business credit cards) for your startup or existing business. These cards are designed to help build your business credit since they only report to business credit agencies not personal credit.
Most clients get anywhere between $60k to $100k so that's kind of the typical combined credit limit range. Now to qualify and get these types of cards you need at least a 680 FICO® score on all three bureaus. More on that in a minute.
This funding program alone provides you three major benefits:
1) Protects your personal credit – The business credit cards issued to your company only report to business credit agencies such as Experian Commercial. So, any debt you carry on the business accounts do not show up on your personal credit reports.
2) Establishes and builds your Experian business credit file – Our business credit card funding program will establish 4-5 revolving accounts reporting to your Experian Commercial report and/or Equifax Small Business report. This is one of the fastest ways to build your company credit file.
3) Credit/Cash on Demand – Business credit cards carry much higher credit limits which makes it easier to make major business purchases. Also, the business credit cards you'll receive come with 0% introductory APR on purchases for 6 to 15 months depending on the bank.
Here is an overview of our business credit card funding program:
Receive 4-5 business credit cards
$25,000 to$150,000 in combined credit limits
0% Intro APR for6-15 months
Annual APR rates(9.9 -19.9%)
Minimum monthly payments from 1-1.5%
Ability to pull cash out (cash liquidation)
Reports only to business credit reporting agencies
Establishes business credit file for your business (Experian Commercial & Equifax Business)
Establishes 4-5business accounts reporting on your business credit report
Established 4-5banking relationships
Establishes a business credit rating for your company
What Do You Need to Apply for Business Credit Card Funding?
Separate legal entity (Corporation, LLC, etc.) 
Company must be in good standing – A "Certificate of Good Standing" indicates that your business has filed all reports and paid all the necessary taxes and fees with your state's secretary of state office.
Employer Identification Number (EIN)
Business Contact Information
Business Bank Account
What are the Minimum Requirements?
Minimum 680+Credit Scores (Equifax, Transunion, and Experian)
Start-up or Existing Business
Incorporated Business (LLC, S Corp, C Corp, etc.)
Any bankruptcies reporting must be 10+ years old
Credit partners are accepted
How Do You Start the Pre-QualificationProcess?
Step 1: Order Your Tri-Merged Credit Report => http://creditreportengine.com
 Step 2: Download Your Report in PDF format via your Dashboard
Step 3: Complete the Pre-Qualification Form and Upload Your Tri-Merged Report at https://businesscreditbuilders.org/pre-qualification/
*Pre-Qualification review takes 24/48 hours. You will be contacted via phone with business credit limit projections and next steps. Funding process takes 14-20 days
Revenue Based Business Line of Credit (No Doc)
You can get an unsecured business line of credit online by connecting your accounting software or business bank account. This lender provides a credit decision in minutes with no personal credit check or personal guarantor.
You can draw funds anytime and have funds deposited as soon as the next business day. Remember, you only pay for what you draw.
How does the revenue-based business line of credit work?
Once approved you simply choose an amount to draw and the funds are deposited into your business checking account in 1 business day. Your repayment is due on a weekly basis and paid back over 12 or 24 weeks with no prepayment penalty.
For example, say you have a $10k credit limit and want to draw $1,000 with a 6-month repayment term. This puts your weekly repayment at $45.41 and brings the total repayment including fees to $1,089.90.
What are the minimum requirements?
U.S. based business
Business checking account
Minimum $2k per month in deposit activity
No personal credit checks
No personal guarantor
No doc
No credit reporting
How do you apply for a revenue-based business line of credit?
Step 1: Register online for free in seconds (http://banklinecredit.com)
Step 2: Connect your business bank account for review.  It takes minutes for the lender to review your business's transactions to determine whether you're approved and what credit limit you receive.
Over 12,000 banks and credit unions are accepted.
If approved, draw funds and they'll transfer as soon as next business day.
Do you have outstanding invoices?
Connect your accounting software for invoice financing. The accounting platforms that are accepted; QuickBooks Online, QuickBooks Desktop, Clio, FreshBooks, Harvest, Invoice ASAP, Jobber, Ebility, Kashoo, Sage One, Zoho, and Xero.
Behalf Business Line of Credit (No Doc)
With Behalf you can get an unsecured business line of credit online with approvals taking less than a minute. This is a purchasing line of credit that you can use to pay vendors, suppliers and service providers on 30 to 180-day terms.
You only pay for what you use on this revolving line of credit. What's unique about this lender is they allow you to use a Digital MasterCard® feature to fund purchases.
Basically, if you want to pay a vendor using a credit card than Behalf will issue a single use credit card number that the vendor can use to process your payment.
Who is Behalf?
Behalf provides small businesses with funding to pay vendors., suppliers and service providers. Instead of giving out loans in cash, Behalf pays vendors directly. Credit line approvals are less than a minute and you can transfer funds to pay vendors within three days.
Although Behalf calls its product a loan, it operates as a line of credit because you don't have to keep re-qualifying to draw up to your approved credit limit.
Once you are approved for a credit line, you can use fractions of that amount to pay off vendors and as soon as you repay what you borrow, the principle becomes available to use again.
Behalf only charge you fees on the purchases you make. So, while they might give you access to up to $50,000 in business credit, you will only be charged for what you use – no funds are misspent.
How Does a Behalf Business Line of Credit Work?
Once you are approved, you are given a credit limit. Each time you draw on your line of credit to pay a vendor or supplier you get to choose net repayment terms from 30-150 days. As long as your needs do not exceed your credit limit, any credit line is available within a minute or two.
A vendor does not have to accept Behalf or have an account with Behalf. Behalf pays using ACH or generates a single use credit card (virtual card) with each payment. You do need to enter information about the vendor you're paying, but it literally takes about 3 minutes to do that.
Since you're paying with a single use credit card, you are only restricted to vendors who accept MasterCard®.
Behalf Business Line of Credit Overview
Credit limit: $300 – $50,000
Used for: Paying vendors, buying inventory or paying for services
Use your line of credit to pay virtually any business with either ACH deposit, check or digital MasterCard®.
Cost: 1-3% per month until you pay off the line (Example: Borrow $10k over 60 days, fee will be $100-300 month, or $600 total)
Cost free – Select vendors allow you to get shorter terms (Net 15, 30, 45) with no fees
Payment terms: 30-180 days
Repayment frequency: Monthly
Reports only to Experian Commercial, Equifax Small Business & Dun & Bradstreet (via SBFE)
What are the minimum requirements?
U.S. based business
Startups accepted
No revenue requirements
No doc
A business checking account
Personal credit check (600+ scores)
How do you apply?
Signup online for free at https://app.behalf.com/users/signup
Whether you qualify for one or several of these unsecured business lines of credit with no docs, it's important to add diversity to your access to credit. Gaining access to all three types of credit lines to your business would expand your access and flexibility to business credit.
Not only does this approach allow you to build your business credit but you also have much greater flexibility in funding.
Remember, not all business lines of credit function in the same way. Each type of credit line we listed has different ways to access your credit along with repayment terms and use of funds. Some have no restrictions while others such as Behalf only allow you to use the credit line to pay vendors or suppliers.
Now that we showed you three ways to get an unsecured business line of credit with no documentation the next step is for you to take action and apply.
Looking for other ways to build business credit? Become a member of my Business Credit Insiders Circle and gain access to a proven step-by-step business credit building system. A system that provides you access to vendor lines of credit, fleet cards, business credit cards with and without a PG, funding sources and lenders that report to all the major business credit bureaus. Submit your name and email below for details and receive a free business credit building audio seminar ($497 value) =>
To Your Success in Business and in Life!
Did This Blog Help You? If so, I would greatly appreciate if you like and shared this on Facebook and Twitter.
About the author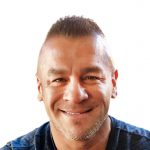 Marco Carbajo is a business credit expert, author, speaker, and founder of the Business Credit Insiders Circle. He is a business credit blogger for Dun and Bradstreet Credibility Corp, the SBA.gov Community, Business.com, About.com and All Business.com. His articles and blog; Business Credit Blogger.com, have been featured in 'Fox Small Business','American Express Small Business', 'Business Week', 'The Washington Post', 'The New York Times', 'The San Francisco Tribune','Alltop', and 'Entrepreneur Connect'.