Funding for a Small Business
Funding for a small business is one of the first and most important decisions a business owner is going to make. How you decide to fund your business could impact how you operate, grow and expand your business.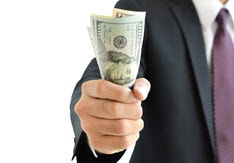 In this post, we are going to get real with you on how to get the most funding for your business in the shortest period of time. What you'll learn after reading this post will open your eyes to what is actually possible when you put the right funding strategy to work.
After dealing with 100s of funding files on a monthly basis for many years we have quite a bit of insight into how to get maximum funding for a small business. Now before we get into our funding strategy it's important to start with the obvious.
How much funding do you need?
Whether you are startup or existing business, it's most important that you do your numbers and determine how much funding you need to launch, expand or invest in your business. Find out what your return on investment (ROI) will be by putting the newly acquired money to work.
Your ROI deals with the funding you receive and invest in your company and the return you realize on that money.  Be sure to factor in your costs and provide a cushion for unforeseen expenses.
Once you complete your forecast, it's much easier to determine the amount of funding you need and how you'll put that money to work. In a nutshell, whatever funding goal you aim for must make the best financial sense for your company's future.

What types of funding do you actually qualify for?
When it comes to getting funding for a business it's crucial that you understand what is required to get approved for certain types of funding. For all 3 stages of our funding process the two main factors that determine how much funding you can get are based on credit and income.
First, you need good personal credit with scores in the 680+ range. Don't make the mistake of thinking only scores are what our underwriters look at. Your entire credit report is reviewed and factors such as payment history, credit utilization and inquiries all play a factor.
To get maximum funding you should have at least 4 open and active primary accounts reporting on your personal credit reports. The accounts should be at least 1 year old but 2 years or more is best. The stronger the credit report you have the greater the amount of funding you'll qualify for.
Second, you need to be able to verify income that supports the funding you want. If you're employed than you'll need to supply W2's and paystubs. If you're self-employed or a small business owner than you'll need to supply 2 years tax returns.
Now if you're providing business tax returns to prove income it's important that you realize the net income is what banks and lenders look at. After all your expenses are paid the net income is what is available to support a loan and lines of credit.
So, you have to be honest with yourself because if you're business tax returns do not show net income that can support a loan payment or lines of credit than how can you expect to qualify? If that's a challenge you are running into than consider our business credit card funding program as an alternative.
I know hearing that is a hard pill to swallow but that's the reality of how banks and lenders operate. Remember, at the end of the day our goal is to get you the most funding possible that the market is willing to extend to you and your business.
How do you get maximum funding?
Once you determine how much funding you need and what you may qualify for the next step is to start the pre-qualification process. Once you submit your tri-merged credit report to us we can conduct a complete review and provide you maximum funding projections in 24/48 hrs.
Our strategy to get maximum funding is accomplished in 3 stages over a 14-20-day period. Each stage is designed to provide as much unsecured business funding as possible for you. So, at the end of the funding process you have a combination of installment "Cash" loans, bank lines of credit and revolving lines of credit to grow your business.
Let's break down each stage in detail.
Stage 1 – Installment "Cash" Loans
This by far is the most utilized source of funding because of how simple and fast we can get individuals $25-$300k in cash loans. The lender deposits cash in your bank account and you have a fixed monthly payment from 2-7 years.
Individual loan amounts go up to $100k each with rates from 6-15%. In this first stage of funding we can combine multiple loans for maximum funding for a small business whether it's a startup or existing business.
Stage 2 – Bank Lines of Credit
At this stage we get you access to bank lines of credit that only cost you interest when you are using them. These are not credit cards they are actual lines of credit issued to you as an individual. Each line can come in amounts up to $50k each and are usually in the 7-12% range.
To draw on your lines of credit you can use convenience checks or transfer the money to your checking account. A key advantage of getting lines of credit for your business is that the interest rates are lower than credit cards.
Stage 3 – Revolving Lines of Credit
At this final stage we get you revolving lines of credit in the form of personal and/or business credit cards. The cards come with 0% intro APR on purchases ranging from 6-15 months with annual APRs ranging from 9.9-19.9%.
The business credit cards issued at this stage only report to the business credit reporting agencies. This helps you build your company's credit profile while protecting your personal credit.
As you can see by the end of the funding process you can have a sizable amount of cash in the bank account plus access to multiple sources of credit lines and business credit cards whenever you need it.
So, whether you're in the initial stages of starting a business, own and existing business, or you're a real estate investor; access to cash and credit is the lifeline for a business.
How to Pre-Qualify for Maximum Funding
Step 1: Order your tri-merged credit reports – We recommend CreditReportEngine.com
Step 2: Download your Tri-Merged Credit Reports in PDF format
Step 3: Submit your information and upload your tri-merged credit report at https://businessfundingengine.com/pre-qualification/
Upon submitting your information, you will receive an email notification that your file is under review. We will contact you via phone in 24/48 hrs. to provide you with maximum funding projections and next steps for moving forward.
Read to get maximum funding for your business? Submit your information below and a funding specialist will contact you within 24 hours. Plus receive my FREE business credit seminar audio & newsletter ($597 value)=>

To Your Success in Business and in Life!
Did This Blog Help You? If so, I would greatly appreciate if you like and shared this on Facebook and Twitter.
About the author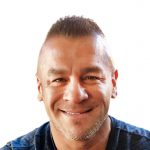 Marco Carbajo is a business credit expert, author, speaker, and founder of the Business Credit Insiders Circle. He is a business credit blogger for Dun and Bradstreet Credibility Corp, the SBA.gov Community, Business.com, About.com and All Business.com. His articles and blog; Business Credit Blogger.com,  have been featured in 'Fox Small Business','American Express Small Business', 'Business Week', 'The Washington Post', 'The New York Times', 'The San Francisco Tribune','Alltop', and 'Entrepreneur Connect'.