Unsecured Real Estate Lines of Credit
Are you missing out on real estate deals because of a lack of cash for down payments?
Are you in need of rehab money for investment properties?
Other than hard money, private money and borrowing against your home or investment property's equity what other ways can you get access to cash for real estate investing?
In today's post that's exactly what we're going to uncover. These three types of unsecured real estate lines of credit may provide you the cash you need to do your deals.
As you know, there are many creative ways to finance investment properties and the more options you have the better.
One of the most important things I want you to take away from this post is to realize that your credit ability impacts what types of unsecured lines of credit you can obtain for real estate investing.
It's crucial to have access to multiple sources of funding because with choices, your search for an investment property will be more productive and more profitable. Most importantly, you won't be left scrambling for cash when you find a strong deal you want to invest in.
Now keep in mind you can always add several of these sources to your funding arsenal which will provide greater flexibility. As you know, the more cash options you have available the more creative you can be when doing your deals.
The good news is these three sources are cheaper than hard money. Most importantly once you have these sources established your access to cash is easily accessible. As you know in real estate, timing is everything.

So, whether you need funds for renovation, closing costs, holding costs, etc. here are three sources of unsecured credit lines you can use for real estate investing.
Unsecured Real Estate Lines of Credit Sources
Unsecured Bank Lines of Credit (verifiable income) – A bank line of credit is one of the most sought-after funding tools for real estate investors.
With this type of credit line, you can transfer funds online, access funds by phone, or write a check against the line amount. With that kind of flexibility, access to cash for down payments, closing costs and rehabs are available at the stroke of a pen.
It's no wonder why this type of credit line is in such high demand. Imagine not having to worry about missing out on deals because you don't have the cash.
Now most commercial banks, credit unions, community banks and online banks offer unsecured lines of credit for businesses.  The challenge for you as a real estate investor is banks consider real estate a high-risk industry.
If your LLC or corporation is classified as a real estate investment company or operating in anything related to the real estate industry, your line of credit will need to be secured by equity from your home or investment property also known as a HELOC or equity line of credit.
So, if you want a bank line of credit for real estate investing without having to secure it with equity than you will need to pursue an individual bank line of credit as an alternative.
Unlike an equity line of credit, or HELOC, an individual bank line of credit requires no collateral and it's based solely on your personal credit and verifiable income.
You may want to consider our bank lines of credit program to get established with several bank issued credit lines.  If qualified, you'll receive a line of credit (not credit cards) with 4-5 banks with each bank issuing a line of credit up to $50k. Minimum qualification is 675+ FICO® scores and verifiable personal income (rental income acceptable) of $30k+ annually.
Revolving Business Lines of Credit (Stated Income) – Bundling business credit cards is a popular form of acquiring large sums of cash for real estate investing while building your company's credit file. All the business credit cards you receive through our UBF program only report to the business credit reporting agencies not personal credit.
At the end of the program, which takes 20 days or less, you'll have 4-5 bank issued business credit cards in your real estate company's name. This will enable you to accomplish 4 very important things.
Protect your personal credit
Set up and build your business credit reports
Establish 4-5 new banking relationships for your business
Gain access to funding to do your real estate deals
This funding source is ideal if you have FICO® Scores in the 680+ range across all three bureaus and can't prove income. With this stated income funding program, you can expect combined business credit card limits starting as low as $15k to as high as $150k.
High Limit Revolving Lines of Credit (Verifiable Income) – Bundling personal and business credit cards is a popular form of acquiring large sums of cash for real estate investing. This funding source is ideal if you have FICO® Scores in the 725+ range across all three bureaus and verifiable income of $100k+ annually.
You can expect combined credit limits starting as low as $250k to as high as $800k with this program. You're probably thinking, that sounds great but how can I access cash from all these credit cards?
That's the best part.
Did you know you can convert credit cards into cash at 0% for 12-18 months? To do this it costs a 1-2% fee with our program but where can you borrow cash at 1-2%?  How it works is most of the cards you get come with a 0% intro APR for 12-18 months.
Now if juggling all these card accounts sounds like work don't worry because you can set up auto pay through one special account to insure you're never late on payments.
For more details and how to apply for this specific program check out our recent post on the Elite High Limit Credit Cards Program.
As a real estate investor, you're aware that you have multiple options when it comes to funding your deals. There's portfolio lenders, home equity loans, commercial loans, conventional mortgages, owner financing, hard money, and much more.
Adding unsecured funding sources is an important key to continued success in real estate investing. With these unsecured real estate lines of credit sources, you can have freely spendable cash to invest in real estate without having to supply any collateral whatsoever. There are also no appraisals and no restrictions on how the cash can be used.
How to Pre-Qualify
To pre-qualify for any of these funding sources go to Business Funding Review.com and upload a copy of your credit report. To obtain your credit report for only $1 go to http://creditreportengine.com
*Please allow 24/48 hrs. for underwriting to complete the review and generate funding projections.
For more real estate funding options be sure to check out Real Estate Credit.org.
Want to apply for a real estate lines of credit program but have questions? Submit your information below and a funding specialist will contact you within 24 hours. Plus receive my FREE business credit seminar audio ($597 value)=>

To Your Success in Business and in Life!
Did This Blog Help You? If so, I would greatly appreciate if you like and shared this on Facebook and Twitter.
About the author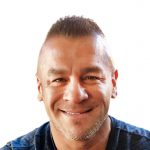 Marco Carbajo is a business credit expert, author, speaker, and founder of the Business Credit Insiders Circle. He is a business credit blogger for Dun and Bradstreet Credibility Corp, the SBA.gov Community, Business.com, About.com and All Business.com. His articles and blog; Business Credit Blogger.com, have been featured in 'Fox Small Business','American Express Small Business', 'Business Week', 'The Washington Post', 'The New York Times', 'The San Francisco Tribune','Alltop', and 'Entrepreneur Connect'.