How to Order a Tri Merge Credit Report
Did you know we can determine the amount of funding you qualify for with no hard inquiry?
We accomplish this by you submitting a tri merge credit report to us rather than us pulling it.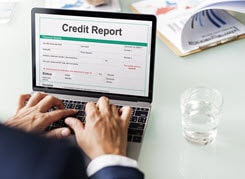 When you personally order a tri merge credit report for yourself it does not trigger a hard inquiry.
Hard inquiries also known as "hard pulls" happen when a bank or lender checks your credit to make a lending decision. This happens when you directly apply for a loan, credit card or other type of financing.
In a nutshell a hard inquiry occurs when you give permission to a lender or other entity to view your credit report. Some actions that trigger a hard inquiry that you may not be aware of are actions such as getting new cell phone service, asking for a credit limit increase or submitting a rental application.
When you order a tri-merge credit report from a site such as CreditReportEngine, there is no hard inquiry to your credit. At Experian, you can check all 3 credit scores and credit reports from Equifax, Transunion & Experian without affecting your credit scores.

What is a tri merge credit report?
A tri merge credit report is a single report (3-in-1 report) that merges all the data in your credit reports from each of the three-major consumer credit reporting agencies. (Equifax, Transunion and Experian)
Why do I need a tri merge credit report?
In order for us to conduct a pre-qualification review to determine how much funding you qualify for; our underwriters need to examine all of your credit data and credit scores. They need to assess your creditworthiness as accurately as possible. This enables them to make the best possible funding projection.
Why is pre-qualification for funding important?
When we pre-qualify you, our underwriters determine how much funding you qualify for and the types of funding you can get without a hard inquiry to your credit.
During the pre-qualification process, we calculate your funding potential – looking at your scores, reports, income, age of business, location and industry. In 24/48 hours we'll have your funding projections ready, all without costing you a hard inquiry.
Once the pre-qualification is complete, we present you the funding projections and types of funding you qualify for. (loans, lines of credit, bank lines, etc.) What's most important about pre-qualification is it gives you certainty before the actual funding process takes place.
No more worrying about getting turned down and getting excessive inquiries resulting in no funding. With pre-qualification you have the confidence you'll obtain the funding amount projected in less than 14-20 days.
When does the funding process start?
After we review the funding projections with you over the phone, we send you the funding agreement via email. The actual funding process starts when you submit the funding agreement to us. Upon submission, the processor assigned to you will call you within 24/48 hrs. to conduct the welcome call.
How can you get a tri merge credit report?
Companies such as CreditReportEngine.com provide access to all 3 credit scores and credit reports plus many other benefits listed below. Once logged in you can download your tri merge credit report in PDF format.
CLICK HERE to order your tri merged credit report
Here is what you get from CreditReportEngine:
All 3 Credit Scores (Equifax, Transunions & Experian) – Plus you get a refresh of all 3 credit scores every 30 days at no additional charge so you can see any changes to your scores.
All 3 Credit Reports (Equifax, Transunions & Experian) – Plus you get a refresh of all 3 credit reports every 30 days. This is crucial if you are monitoring your credit for updates to balances and/or paydowns.
Score Tracker – Every day access to your Experian Credit Report & FICO Score so you always know where you stand.  You get to see how your credit scores change over time and more importantly what factors caused your scores to change. This allows you to know firsthand what actions to take to raise your scores.
24/7 Credit Monitoring – To ensure your credit is protected at all 3-major consumer credit reporting agencies, Experian Credit Works gives you credit monitoring and alerts at all 3 of them. This enables you to detect fraud and errors because you get alerts to any changes occurring on your reports. Triple credit reports require triple protection.
Identity Protection Monitoring – As an active member you get identity protection monitoring that detects stolen identifiable information and comprised confidential data.  Their proprietary technology is the only identity monitoring solution designed for proactive cyber detection on a national and international level.
Here is what you get with your order:
Annual 3 Bureau FICO Scores
3 Bureau Credit Monitoring and Alerts
Daily FICO Scores based on Experian Data
FICO Score Tracker
Experian CreditLock with Alerts
Lost Wallet Assistance
So, at anytime if they detect any of your identifiable information or confidential data being comprised through those sources being monitored you will be alerted. How's that for peace of mind.
MyRewards (*Update – Not Included*)– In addition to getting access to all 3 credit scores/reports and 24/7 credit monitoring; as a member you also get access to MyRewards. Here are some of the main benefits with MyRewards:
Up to 67% Off Roadside Assistance – Not only do you get discounts on roadside assistance but you can get fuel delivery if you run out of gas, jump starts and tire changes for flats as well.
Up to 76% Off at Pharmacies – As a member you can save up to 76% off your prescriptions at your local Costco, Walmart, Walgreens, CVS, Target, Kmart, and more.
$100's Off Groceries – At anytime you'll have access to pre-clipped coupons to 1,000's of products that you can use at every major grocery store chain.
Movie/Park/Entertainment Discounts – Save money on movie tickets, shopping and theme parks all year with the savings discounts provided in the dashboard.
Discount Vacation Rentals – Get exclusive discounted rates on vacation rentals by using the special code provided to you as a member.
On a side note, you can obtain a free credit report that you are entitled to under federal law at annualcreditreport.com once every 12 months. Although this does not include your credit scores, it's important to take advantage of this free report once a year.
For 24/7 access to all three of your credit scores and credit reports plus daily monitoring requires that you use a service such as Experian CreditWorks.
Read to start the pre-qualification process? CLICK HERE to submit your information and upload your tri merge credit report for review.
Have questions? Submit your information below and a funding specialist will contact you within 24 hours. Plus receive my FREE business credit seminar audio & newsletter ($597 value) =>

Did This Blog Help You? If so, I would greatly appreciate if you like and shared this on Facebook and Twitter.
About the author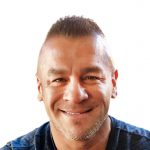 Marco Carbajo is a business credit expert, author, speaker, and founder of the Business Credit Insiders Circle. He is a business credit blogger for Dun and Bradstreet Credibility Corp, the SBA.gov Community, Business.com, About.com and All Business.com. His articles and blog; Business Credit Blogger.com, have been featured in 'Fox Small Business', 'American Express Small Business', 'Business Week', 'The Washington Post', 'The New York Times', 'The San Francisco Tribune','Alltop', and 'Entrepreneur Connect'.