Business Merchant Cash Advance
Due to today's economic uncertainty, traditional financing programs have become unattainable for small businesses and better suited for larger, well established businesses with size-able cash flow.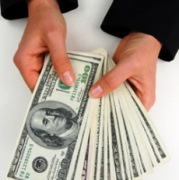 Unfortunately, large financial institutions are just not ready to loosen those belts and take on the risks associated with a small business.
The good news is a handful of large banks are making attempts to cater to medium sized businesses but small businesses are still being left in the dark.

If you are a small business owner, you probably have heard by now that it's better to work with a local bank, credit union, or community bank because they are much more small business friendly.
Fortunately, funding programs such as the business merchant cash advance has truly been a breath of fresh air to say the least.
It is a cost-effective way to obtain the immediate cash your business needs without all the costly interest rates, upfront costs, closing costs, or late fees that are standard with traditional loans.
A business cash advance is similar to a loan but there are several distinct differences that make this type of financing very attractive such as no credit checks, collateral, and personal guarantees.
The amount of a business merchant cash advance is based upon the cash flow from your company's monthly credit card sales. In order to qualify many cash advance companies require that you process a minimum of $1,500 in credit card sales per month, and be in business for at least one year.
For example, if your company processes $5,000 per month in credit card sales you can expect to get pre-approved for approximately $6,250 and have funds in as little as ten days with some business merchant cash advance companies.
Paying back a cash advance is convenient because it is repaid through your company's future credit card sales as they are processed through your merchant account. The business cash advance company will deduct a small percentage of your monthly credit card sales until the advance is paid in full. However one company known as Kabbage
allows you to make one monthly payment each month.
There are no payment schedules to worry about because all payments are automatic. This makes a business cash advance an excellent alternative to traditional funding programs.
Best of all, once you establish a relationship with a provider such as Kabbage
; future cash advances are readily available throughout the life of your business.
A business merchant cash advance can be a viable alternative for your business while protecting your personal credit and personal liability.
Looking for a business cash advance or other sources of business credit? Become a member of my Business Credit Insiders Circle and gain access to a proven step-by-step business credit building system. A system that provides you access to vendor lines of credit, fleet cards, business credit cards with and without a PG, funding sources and lenders that report to all the major business credit bureaus. Submit your name and email below for details and receive a free business credit building audio seminar ($597 value) =>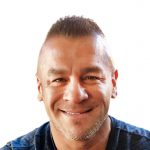 Marco Carbajo is a business credit expert, author, speaker, and founder of the Business Credit Insiders Circle. He is a business credit blogger for AllBusiness, a subsidiary of Dun and Bradstreet and author of "Eight Steps to Ultimate Business Credit" and "How to Build Business Credit with No Personal Guarantee." His articles and blogs have also been featured in the SBA Community, American Express Small Business, Business Week, The Washington Post, The San Francisco Tribune, Scotsman Guide, Alltop, Entrepreneur Connect, and Active Rain.