Balance Transfer for 0% APR
Are you carrying a balance on a high interest credit card?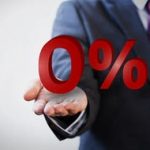 Do you have personal credit card debt from business purchases?
Did you know you can get a balance transfer for 0% APR for a year or more?
In today's post we are going to show you how the balance strategy at 0% APR is one of the most powerful tools available to cardholders like yourself. The process itself is usually done in order to save on interest payments every month.
You may have heard me mention the balance transfer strategy when it comes to converting credit cards into cash at 0%. Be sure to check out the cash from credit cards post for details if you plan to pull cash from personal or business credit cards for your business or real estate investing.
Click to continue …