CreditRepair.com Review
Is Credit Repair.com the right company for repairing your credit?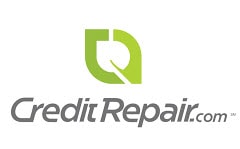 With all the credit repair companies out there, it's hard to decide which company is reputable, honest, affordable and will really repair your credit. If you've done the research you probably discovered that there are only a few reputable companies that stand out from the rest.
In this post, we are going to review one of those reputable companies known as CreditRepair.com which was founded in 1997. Our CreditRepair.com review will reveal to you how their program really works, what features they offer, why their service is unique, and why they are a top-rated credit repair service.
First things first.  Every individual has the right to repair their own credit; in fact, the Fair Credit Reporting Act protects our right to do so. With that said why do people turn to credit repair companies if they can fix their own credit?
It comes down to three major reasons:
Click to continue …