CreditRepair.com Review
Is Credit Repair.com the right company for repairing your credit?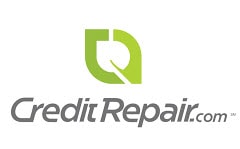 With all the credit repair companies out there, it's hard to decide which company is reputable, honest, affordable and will really repair your credit. If you've done the research you probably discovered that there are only a few reputable companies that stand out from the rest.
In this post, we are going to review one of those reputable companies known as CreditRepair.com which was founded in 1997. Our CreditRepair.com review will reveal to you how their program really works, what features they offer, why their service is unique, and why they are a top-rated credit repair service.
First things first.  Every individual has the right to repair their own credit; in fact, the Fair Credit Reporting Act protects our right to do so. With that said why do people turn to credit repair companies if they can fix their own credit?
It comes down to three major reasons:

Convenience – By enrolling in a credit repair service you are paying a credit repair company to manage the entire credit repair process for you which ultimately saves you a great deal of time, energy and money.
Expertise – Many people simply prefer experts handling their credit repair who specialize and know their way around the laws governing credit reporting and credit repair. (Fair Credit Reporting Act, Credit Repair Organizations Act, The Fair and Accurate Credit Transactions Act, etc.)
Education and Support – It's one thing to repair your credit but it's equally important to rebuild your credit, manage your credit, and protect the credit you've rebuilt. Many people want the strategies, education, guidance and support so they can optimize their personal credit ratings after undergoing credit repair.
Does a credit repair service really work?
The good news is reputable, effective and affordable credit repair companies do exist and legally operate according to the laws governing credit repair service organizations (CROA). Let's review one of the mot reputable companies in the credit repair space; CreditRepair.com
CreditRepair.com
How it works
Once you sign up online, CreditRepair.com instantly obtains your credit reports from Equifax, Experian and Transunion. Next, they break down each of your reports from each agency in an organized format so you can select the items that you want them to challenge or update via your online dashboard. This makes the process fast, simple and effective because they know what you want them to focus on.
What I think is extremely important and what's unique is their approach. Rather than using a cookie cutter method that most credit repair services use; CreditRepair.com takes a customized approach with each client because they know that every credit situation is unique.  The game plan they create is specific to you based on what your credit goals are.
Now when it comes to the actual credit repair process CreditRepair.com has credit experts working on your behalf who deal directly with the credit companies and the credit reporting agencies. So, if you're looking for a done for you credit repair service then this may be the perfect option for you.
Here's what you get
You get a personal online dashboard that provides an entire view of your reports in a simple itemized format. Once you select the items that you want them to work on the credit repair process begins.  They work directly with the credit reporting agencies and creditors to challenge

the negative items that negatively impact your credit scores.
Next, you can monitor your progress 24/7 because you are alerted to any changes and updates on your report via credit monitoring & alerts which is powered by Transunion. In addition to the dashboard you can download CreditRepair.com's mobile app so you can track and monitor your progress on your iPhone, iPad or Android device.
Additional

ly, CreditRepair.com provides customized tools in your personal online dashboard like score tracker and analysis planner which guides you through the steps you need to take to maintain a strong credit score and report. This educational component is an extremely important part of their service that you want to take advantage of.
Finally, you get dedicated member advisors to help you navigate through the credit repair process. So if you have questions you can either call or email your advisor for support.
What does it cost?
CreditRepair.com does not have an initial fee like most other credit repair companies. The cost of the service is a flat $99.95 per month plus a one-time charge of $14.99 to obtain all three of your credit reports. There are no hidden costs or deletion fees that you may get charged with other companies. But keep in mind, the credit repair process does takes time so it may take several months for you to reach your credit goals.
By the way if you plan to sign up with a family member or friend at the same time then you can each save $50 off your first monthly payment. During enrollment simply select the 'Yes' option where it asks if you would like to sign up with someone.
So, is enrolling in a credit repair service right for you? When you look at the effects of bad credit such as higher interest rates, higher premiums on insurance, limited if any credit opportunities, it's clear that a better life exists with good personal credit reports and scores.
When it comes to having good credit, the stakes are very high both personally and for business. If you make the decision to invest in repairing your credit today the return on your investment can be priceless.
This post is sponsored by CreditRepair.com
For more details related to personal and business credit submit your name and email below to subscribe to our newsletter and receive a free business credit building audio seminar ($497 value) =>

To Your Success in Business and in Life!
Did This Blog Help You? If so, I would greatly appreciate if you like and shared this on Facebook and Twitter.
About the author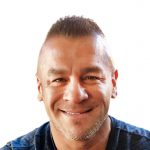 Marco Carbajo is a business credit expert, author, speaker, and founder of the Business Credit Insiders Circle. He is a business credit blogger for Dun and Bradstreet Credibility Corp, the SBA.gov Community, Business.com, About.com and All Business.com. His articles and blog; Business Credit Blogger.com, have been featured in 'Fox Small Business','American Express Small Business', 'Business Week', 'The Washington Post', 'The New York Times', 'The San Francisco Tribune','Alltop', and 'Entrepreneur Connect'.