Unsecured Business Line of Credit
Getting an unsecured business line of credit is one of the most popular financing tools business owners want to have access to.  I'm sure the title got your attention because who wouldn't want the #1 type of credit line for their business right?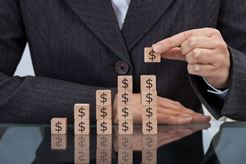 Well, what I didn't want to do is tell you what the best type of unsecured business credit line is without showing you how to qualify for it. Now I know saying something is #1 is a bold statement so in this post I'm going to back up that claim by stacking up a few key points to make my case, fair enough?
Good, let's get started.
First of all, let's define what an unsecured business line of credit is. It's a credit line that provides access to funds as your business needs it with no collateral or security interest required.
Click to continue …