How to Obtain Business Credit
Can low FICO® scores hold you back from getting business credit?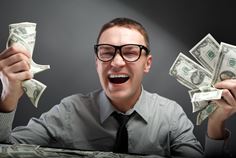 Do all lenders, suppliers and creditors check both your personal and business credit when applying for financing?
Well, the good news is you've come to the right place for some straight answers and solutions to overcoming low FICO® scores. Before we get started, let me be the first to say that I strongly encourage anyone suffering from poor personal credit to start a personal credit recovery plan right away.

I get asked all the time whether you should wait until your credit is repaired before obtaining business credit. Well, the short answer is absolutely not. Get ready because I'm about to put a big smile on your face.
You see whether you're a start up or existing business you should start a personal credit repair plan while at the same time start building business credit. The reason is you can obtain various types of credit and funding for your business today even if you have low FICO® scores.
Now I know you're probably wondering what are low FICO® Scores?
In a nutshell, I'm referring to scores at or below the low 600s.
Think about this for a second, while you're going through credit restoration you can also be building the creditworthiness of your business at the same time! In this post we'll go over four ways you can obtain business credit regardless of how bad your personal credit is.
Here are four ways to obtain business credit with low FICO® scores:
1) Credit Partners – using a business partner who has strong credit scores is a viable solution for obtaining an unsecured line of credit or business loan for the business. While there is a risk to the credit partner because they are cosigning; one popular way credit partners are being used are with bundled business credit cards. These cards carry high limits, low APRs, and only report to the business credit agencies.
2) Put Up Collateral – there are many types of collateral you can use to secure funding such as equipment, buildings, accounts receivable, real estate, inventory, etc. However, for simplicity why not obtain a secured business credit card or secured fleet card. You only need to put down a $500 security deposit to open an account and start establishing credit in the name of the business.
3) Trade Financing – trade financing is by the far one of the best ways to obtain business credit with low FICO® scores. Once you've set up your business and have gone through all the proper steps to meet corporate compliance (including DUNS registration) you can start applying for credit with trade suppliers. Now keep in mind, only apply for credit with suppliers that don't require a personal credit check since you're currently working on repairing your credit. Now if you're a startup don't expect huge credit lines. If you're just starting out, most trade suppliers will issue $250-$500 lines of credit to businesses with little to no credit history.
It's also crucial to apply for credit with trade suppliers that actually report to the business credit agencies. In order to establish your company's credit file you need your positive payment history to report. If you're not sure how to find trade suppliers that extend credit with no personal credit checks plus report to the business credit agencies than you may want to consider our business credit builder system.
4) Revenue Based Financing – this is an excellent solution for un-bankable business owners. Many existing businesses with ongoing revenues cannot get funding because of owners having low FICO® scores. Revenue based financing fills that need by providing a loan based on the company's bank deposits not credit scores.
Don't let low FICO® scores stop you from obtaining business credit. Remember, a good FICO® score will always play a role in qualifying for certain types of business funding so don't ignore repairing your personal credit. The bottom line is strong business credit ratings coupled with strong personal credit ratings provides you much more leverage and much greater financing opportunities. Why not have the best of both worlds?
Ready to start obtaining business credit? Become a member of my Business Credit Insiders Circle and gain access to a proven step-by-step business credit builder system. A system that provides you access to trade suppliers, fleet cards, business credit cards with and without a PG, funding sources and lenders that report to all the major business credit bureaus. Submit your name and email below for details and receive a free business credit building audio seminar ($597 value) =>

To Your Success In Business and in Life!
Did This Blog Help You? If so, I would greatly appreciate if you like and shared this on Facebook.
About the author
Marco Carbajo is a business credit expert, author, speaker, and founder of the Business Credit Insiders Circle. He is a business credit blogger for Dun and Bradstreet Credibility Corp, the SBA.gov Community, About.com and All Business.com. His articles and blog; Business Credit Blogger.com, have been featured in 'Fox Small Business','American Express Small Business', 'Business Week', 'The Washington Post', 'The New York Times', 'The San Francisco Tribune','Alltop', and 'Entrepreneur Connect'.