Free Business Credit Score
Are you keeping track of changes to your business scores and inquiries into your company's credit file?
Wouldn't you want to know how often your business credit file is being accessed?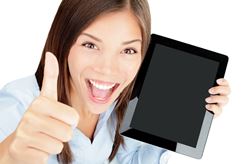 I'm sure getting access to a free business credit score from all three major business credit agencies will become a reality in the near future, but the next best thing is getting free access to changes to your business credit score and ratings.
Knowing about credit score changes and recent inquiries being made into your company's credit file can help you tremendously. For example, it can help you understand whether your scores have been impacted by certain business activities you may have taken recently. You can also track how many times your file is being accessed. Most importantly, you can anticipate how potential business partners or lenders would react to the changes in your business credit file.
Click to continue …