How To Check Your Business Credit Score
What does your business credit score say about your company's overall creditworthiness?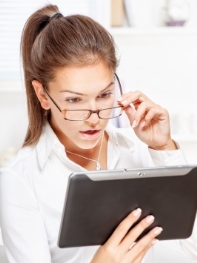 Did you know positive business credit scores and ratings are a company's ticket to favorable interest rates, flexible payment terms, higher credit limits, and financing opportunities?
In this post I'm going to show you how to check your business credit score and ratings with each of the three major business credit reporting agencies.
How would you like to know exactly how lenders will view your company's financial health and how much risk it might pose?
Knowing your business credit scores before applying for credit or financing is simply smart business.
Don't make the mistake of blindly applying for credit; know where your business stands.
Click to continue …