How To Improve My Credit Score Fast
Do you need to improve your credit score by 10, 20 or 30+ points?
Is time a luxury you simply don't have and you need to see results really fast?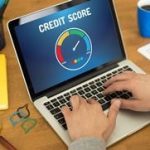 Well, the good news is you've come to the right place for some answers and proven steps to improve your credit score in as little as 45 days.
While these strategies are nothing new or revolutionary the fact is they work and have proven to work over and over again if done properly.
So let's get right to it.
Click to continue …