Top Business Credit Cards
Is building the creditworthiness of your business important to you?
Having a hard time finding business credit cards that build your company's credit?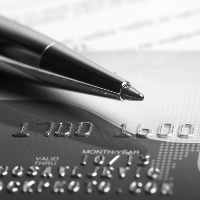 Well the good news is your search is finally over.  If you are serious about obtaining the top business credit cards for building business credit you've come to the right place.
Let's face it, there's no shortage of unsecured business credit cards that you can get, but what you can't find are business credit cards that only report to your company's credit reports.
If you're serious about protecting your personal credit while building your business credit then pay close attention to what I'm about to share with you.

You can obtain a bundle of 3-4 high limit business credit cards for building business credit if you meet the minimum credit requirements listed below:
Personal FICO® Scores of 680+
Personal revolving credit card accounts are below 50% debt to credit ratios
No recent bankruptcies
No excessive inquiries
Now if you meet these minimum requirements there are also other factors that play a role in the amount of credit limits you may qualify for. In a nutshell the stronger your personal credit profiles the better.
If you are not aware where your credit reports or FICO® Scores stand than you can always order your FICO Score and 3-Report or simply go to annualcreditreport.com to obtain all three of your credit reports. (You are entitled to one free credit report per year)
But what if I have some negative marks on my credit reports that are keeping my score down?
Well, I'm glad you asked and you are definitely not alone. You can always work on your own personal credit repair.
I have great credit but I have too many recent inquiries?
Not a problem, check out my recent post on how to remove hard inquiries off your credit reports. I'm sure you'll find the information and sample inquiry dispute document helpful.
I meet all the requirements, so how do I apply for these top business credit cards?
If you do know where you stand and are fairly confident that you meet these requirements then the next step is to complete my contact form below.
First things first, here are some highlights of our top business credit cards for building business credit:
Receive 3-4 top business credit cards (VISA®/ MasterCard®)
Minimum credit limit issued per card is $20k
Combined credit limits of cards can total up to $200k
Issued by regional and national banks
Receive 0% Intro APR for 4-12 months then 9-15% APR
Only reports to your business credit reports
Now when you complete the form below I will be personally contacting you within 24 hours to ask you some preliminary questions which should only take 3-4 minutes. During that call we will also schedule the best time for my funding specialist to contact you to begin the application process.
To apply for the top business credit cards that build your business credit submit your information below plus receive my FREE business credit seminar audio and newsletter ($597 value)=>

To Your Success In Business and in Life!
Did This Blog Help You? If so, I would greatly appreciate if you like and shared this on Facebook.
About the author
Marco Carbajo is a business credit expert, author, speaker, and founder of the Business Credit Insiders Circle. He is a business credit blogger for Dun and Bradstreet Credibility Corp, the SBA.gov Community, and All Business.com .His articles and blog; Business Credit Blogger.com, have been featured in 'American Express Small Business', 'Business Week', 'The Washington Post', 'The San Francisco Tribune','Alltop', and 'Entrepreneur Connect'. You can also find Marco on Google+.
Image courtesy of FreeDigitalPhotos.net