Credit Card Processing for Small Business
Are you looking to accept credit card payments for your business?
Tired of missing sales?
Is building your company's creditworthiness important to you?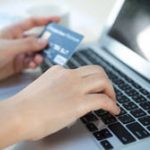 If you answered 'yes', then you've come to the right place for the best credit card processing solution.
In this post I'm going to share with you what I believe to be the best merchant for credit card processing for small business owners.
Now I know that's quite a bold statement to make but I will back it up with clear and unquestionable facts to prove my case.
Click to continue …