How to Get A Credit Card with Bad Business Credit
A business credit card is a common and effective credit-building tool for companies. However, if your business credit rating is tarnished and you're struggling to qualify for a business credit card, you may have to seek out alternatives to increase your chances of getting approved.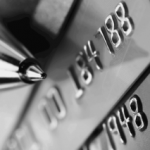 Here are several options until your establish the creditworthiness of your company.
1. Sign up for a secured card
If you are using the credit card for credit-building purchases, it may be useful to sign up for a secured business credit card. This line of credit requires you to put down a deposit in order to obtain financing, but if you manage it wisely, the deposit will be returned and you may be elevated to a traditional credit card.
Click to continue …