Financing a Small Business
Tight credit markets have made lenders wary about extending business loans to large credit risks. As a result, banks may scrutinize your business loan application carefully when you apply for business credit.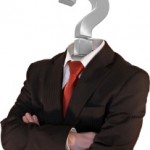 While the hard data – your projections, cash flows, and business credit rating – play a strong role in whether you get approved, your one-on-one with lenders will also have an impact.
Anticipating some of the most common questions lenders will ask you and preparing a strong response may help you obtain the financing you need.

How will you use the loan? – The answer to this question may sound simple enough, but it's crucial to provide a detailed and comprehensive response, rather than a generic or broad answer. Explaining how every dollar will be used and providing a breakdown of how the total amount will be divided into several categories is advised.
How will you repay the loan? – Having a plan to meet your payment obligations is imperative to getting approved. In addition to providing lenders with facts and figures about your finances, it's equally important to have a back-up repayment plan organized in the event that your venture falls through.
Do you plan to put down collateral? – Pledging an asset to secure a loan can put lenders at ease because it limits their exposure. If you plan on putting down equipment, cash, or property to secure the loan, having a detailed list of your holdings and their values can be helpful.
Being able to effectively respond to lenders' questions can help you chances of being approved and receiving favorable rates. For this reason, it's important to be able to clearly articulate the purpose and use of your business loan.
Sponsored Post from D&B Credibility Corp
Authored by Don Berkman
Ready to start building business credit? Become a member of my Business Credit Insiders Circle and gain access to a proven step-by-step business credit building system. A system that provides you access to vendor lines of credit, fleet cards, business credit cards with and without a PG, funding sources and lenders that report to all the major business credit bureaus. Submit your name and email below for details and receive a free business credit building audio seminar ($597 value) =>