How to Get A Credit Card with Bad Business Credit
A business credit card is a common and effective credit-building tool for companies. However, if your business credit rating is tarnished and you're struggling to qualify for a business credit card, you may have to seek out alternatives to increase your chances of getting approved.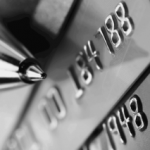 Here are several options until your establish the creditworthiness of your company.
1. Sign up for a secured card
If you are using the credit card for credit-building purchases, it may be useful to sign up for a secured business credit card. This line of credit requires you to put down a deposit in order to obtain financing, but if you manage it wisely, the deposit will be returned and you may be elevated to a traditional credit card.

2. Sign a personal guarantee
If you agree to personally guarantee the account, lenders may be more willing to extend a line of credit. Keep in mind, however, that by personally guaranteeing your account, lenders will have the legal authority to hold you liable for unpaid debt. If they seek legal recourse, they can go after your home and assets to recoup their losses.
3. Look beyond big banks
While every financial institution will have a set of credit standards, you may find that local institutions, such as community banks and credit unions are more flexible. For this reason, you may qualify for traditional credit products with these institutions – albeit with higher interest rates.
Obtaining a credit card with poor business credit can be challenging. However, you have a number of options that can help boost your chances of obtaining credit.
You can get a credit card when you have an unfavorable credit history by providing lenders with more financial assurance that you will meet your obligations such as a secured deposit or a personal guarantee.
Sponsored Post from D&B Credibility Corp
Authored by Don Berkman
To build your business credit become a member of my Business Credit Insiders Circle and gain access to a proven step-by-step business credit building system. A system that provides you access to vendor lines of credit, fleet cards, business credit cards with and without a PG, funding sources and lenders that report to all the major business credit bureaus. Submit your name and email below for details and receive a free business credit building audio seminar ($597 value) =>