Startup Office Solution
Finding the right turnkey office solution for your startup can be a serious challenge. With traditional office space, not only do you need to find the right location and space, but you also have the hefty costs to consider.
In today post, you'll learn about a turnkey office solution that has all the benefits of a traditional office space but without the big costs. It comes with everything ready, so you can start running your business from day one.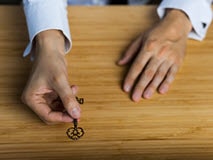 So, before you sign that lease for traditional office space you may want to consider an alternative solution.
Things to consider with a traditional office space:
High Cost – Dedicated Office Space runs $10-$50 per square foot monthly.  Average office space cost per person can start at $300+.
Full-time receptionist – average cost $26k+ year
Rent Increase – Rent is subject to annual increases with lease renewals.
Furnishing & Equipment – Desks, chairs, filing cabinets, phones, computers, printing, scanning, and copying equipment, phones, etc.
What is the Solution? A Virtual Office.
A virtual office is a turn-key solution that provides a startup many of the same benefits as a dedicated office space but at a much affordable price.
What is a virtual office?
A virtual office is a turn-key corporate solution. For a flat monthly fee, you get all the tools needed to run a serious business; a company phone number, a live assistant to answer incoming calls, a commercial mailing address, voice mail and dedicated fax number.
Click to continue …