How to Build Business Credit
In today's post we're going to talk about a key fundamental step for building business credit for your company.
While acquiring credit from vendors, suppliers and other businesses that report to the business credit agencies is a widely known practice for establishing business credit; why not also have your business expenses build business credit too?
The fact is, if you have a business, you will have business expenses. These are costs you have in the ordinary course of running your business day-to-day. For example, putting gas in your car to go to a business appointment, taking a client out to lunch, paying utility bills, paying for postage to ship a product, etc.
When you pay for these expenses, it's crucial to keep your personal finances separate from your business finances. You don't want to commingle these expenses because it will cause a real challenge during tax time.
In addition, you should establish a budget, keep good records and implement an effective business credit building strategy.

Let me ask you this, when you are paying for business expenses are you building your business credit? If not, then let me show you how to get all your expenses you're already spending to run your business to report to your company's business credit reports.
First, let's talk about fixed and variable expenses.
What are fixed expenses?
Fixed expenses are costs that are the same amount each month and are usually paid on a regular basis. They remain consistent over time. Here are several examples of fixed expenses:
Office rent payments and insurance
Subscriptions (web hosting, training, marketing, etc.)
Utility bills (cable, electricity, water, etc.)
Internet service, communications, etc.
Business phone (landline/cell)
Advertising & marketing
What are variable expenses?
Variable expenses are costs that change depending on a company's activity level or volume. For example, during the holiday season you may need to increase your inventory and launch a special marketing campaign, etc.
These costs go up and down depending on your usage of products or services, and it can change weekly, monthly or yearly. Here are some examples of variable expenses:
Direct materials
Production supplies
Office supplies, shipping & delivery charges
Advertising and marketing
Gas & parking
Business meals & entertainment
Travel (airline, hotel, car rental, etc.)
Now that we have broken down the two types of expenses, the next question is how are you paying for these business expenses?
Are you using business checks?
Are you using automatic bill pay?
Are you using a credit card?
Are you paying cash?
Unfortunately, none of these actions help build your business credit reports. Now here's the key question.
What if all your business expenses would report to your business credit reports each and every month? Imagine how quickly you can build up your reports and payment activity.
Think of your business credit report as your company's financial report card. If your report does not show how your company manages its financial obligations how can a lender, vendor, bank or business determine if your company is creditworthy?
The good news is, this is money your company is already spending to operate and grow. You can now get those expenses to report to your company's credit file by simply changing how you pay for those expenses by using the smart corporate charge card.
This is the Basic Fundamentals of Building Business Credit.
The Smart Corporate Charge Card
What is a charge card?
A charge card is a card that allows you to make purchases which are paid for by the card issuer. The difference between a charge card and a credit card is the charge card does not charge any interest but requires the balance to be paid in full each month.
So why a smart corporate charge card?
This particular charge card is fused with an expenses management platform that works directly with the charge card.  With it, you get total financial control not seen anywhere compared to other charge cards.
Best of all, the transaction activity you make using the smart corporate card reports to Dun & Bradstreet, Experian Commercial & Equifax Business via the Small Business Financial Exchange.
For example, let's say your company spends $10k a month in expenses using company checks and business debit card. After hearing about the smart corporate charge card, you decide to acquire the card.
Now you start paying for the $10k in expenses using your smart corporate charge card. That same $10k in expenses is now reporting on your company's credit reports. This strategy alone is a basic fundamental step for building business credit.
Here are several other benefits:
Includes integration with a spending and expense management platform.
No interest charges – balance is paid in full each month via ach from your business checking account.
Access to Credit – flexible funding when you need it
Builds your business credit – payments reported to SBFE (certified vendors include D&B, Experian Commercial, Equifax Business & Lexis Nexis)
Complete spend and expense management platform
Car rental insurance, 24-hour support, etc.
Rewards you can control
Unlimited virtual cards – create unique 16-digit cards anytime you want
Swipe to books – say goodbye to expense reports
Now, there are two ways to spend using the smart corporate charge card. First, there is a virtual card, a unique 16-digit card number that's digitally-generated and tied to your account.
You can use a virtual card for online payments everywhere. This keeps your real 16-digit card number protected, and gives you better control.
With your account, you can issue an unlimited number of virtual cards. Each card is issued a unique card number which can be used for online business purchases and subscriptions.
With a virtual card you get added control, such as spend limits, forced expiration dates, and merchant locking. You can freeze or delete a virtual card at any time.
For example, in the event of a data breach you're better protected since you can instantly de-activate a virtual card and issue a new one.
Secondly, you get a physical smart corporate card carrying the MasterCard® logo. You can use it anywhere MasterCard® is accepted. Each time you spend using a virtual card or the physical card, your transaction is automatically entered into the expense management platform.
Smart Corporate Charge Card – Application Process
The first step is to schedule a demo of the expense management platform. This is free and the purpose is for the card issuer to ensure you know how to use the platform with your charge card before you start the application process.
My advice is to know what dollar amount your company spends monthly; they will ask you that question during the demo. For example, if your business expenses are $15k per month than you would need a $15k or more charge card limit.
Once you complete the demo, they will send you a corporate charge card application. Complete the application in its entirety and submit it for review.
During the credit review process your Dun & Bradstreet Report is checked and DNBi scores are evaluated. If you have a non-existent D&B report or little to no history, you have other options if you can't get approval based on your business credit alone.
You can do a personal guarantee, cross corporate guarantee, or a cash deposit.
How to Apply for the Smart Corporate Charge Card
Step 1 – Go to http://smartcorporatecard.com and submit your information
Step 2 – After the demo, complete the corporate credit application
Step 3 – Start paying your business expenses using your new corporate charge card.
Looking to rebuild your business credit? Become a member of my Business Credit Insiders Circle and gain access to a proven step-by-step business credit building system. A system that provides you access to vendor lines of credit, fleet cards, business credit cards with and without a PG, funding sources and lenders that report to all the major business credit bureaus. Submit your name and email below for details and receive a free business credit building audio seminar ($497 value) =>

To your success in business and in life!
Did this blog help you? If so, I would greatly appreciate if you like and shared this on Facebook and Twitter.
About the author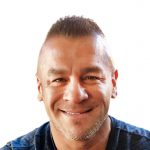 Marco Carbajo is a business credit expert, author, speaker, and founder of the Business Credit Insiders Circle. He is a business credit blogger for Dun and Bradstreet Credibility Corp, the SBA.gov Community, Business.com, About.com and All Business.com. His articles and blog; Business Credit Blogger.com, have been featured in 'Fox Small Business', 'American Express Small Business', 'Business Week', 'The Washington Post', 'The New York Times', 'The San Francisco Tribune', 'Alltop', and 'Entrepreneur Connect'.