Improving Credit Score
Whether you're hoping to purchase a house, car or even start a business in the near future, you likely want to improve your credit score. While you may already have a decent score, it never hurts to raise it a few more points. Here are ten steps to building and/or maintaining a positive credit score.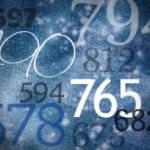 Know Your Score – Before you can work on bettering it; you need to know what your score is. You can always order your credit scores by itself but it's always best to order both scores and reports. By ordering your credit reports you will be able to identify any problems that may be hurting your scores.