Improving Credit Score
Whether you're hoping to purchase a house, car or even start a business in the near future, you likely want to improve your credit score. While you may already have a decent score, it never hurts to raise it a few more points. Here are ten steps to building and/or maintaining a positive credit score.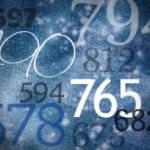 Know Your Score – Before you can work on bettering it; you need to know what your score is. You can always order your credit scores by itself but it's always best to order both scores and reports. By ordering your credit reports you will be able to identify any problems that may be hurting your scores.
Maintain Accounts – One factor that can affect your score is the length of time the accounts have been open. If you're constantly opening and closing accounts, you'll never establish a long history with any of them.
Check for Inaccuracies – It's possible that the credit reporting agencies could make a mistake, so be on the lookout for any problems. If they arise,repair your credit by calling or submitting a dispute with the credit agency immediately. This will get you on the path to improving your credit score.
Pay on Time – Late payments are a major problem when it comes to credit rating scores. When you do not pay your bill, this will be negatively reflected in your credit score. If you keep missing payments, then you'll really have a problem. Set up automatic payments if you're a person who frequently forgets to pay.
Pay in Full – You'll also be negatively affecting your credit if your cards are all nearly maxed out. Be aware of how much debt you have in relation to the total amount of credit available. If you notice that the numbers are too close together (50%+ debt to credit limit ratio), start making extra payments on that card.
Stop Spending – If you get yourself out of debt, don't go right back into it by simply spending the amount that you just paid off. It's always a good idea to have one card on you for emergencies, but leave the other ones at home.
Snowball Payments – When you're stuck in a pile of credit card debt, you may feel as though you'll never get out. Pay the minimum amount on cards with lower interest rates, and put the rest of your money toward the one with the highest interest rate.
Don't Settle – Some people settle on their credit cards and negotiate to pay a lower amount. While this process may offer some temporary relief, it can absolutely have a negative effect on your credit score.
Don't Foreclose – Another way to seriously bring down your credit score is to foreclose on your home. As soon as you notice problems with paying the mortgage, figure out a solution that can help you. Try calling the mortgage company to see if there is anything that can be done such as a loan modification.
Watch New Debt – Sometimes, loans are a necessary part of life. However, remember, the more loans you have out, the lower your credit score may drop. With a low debt to credit limit ratio you can improve a credit score dramatically.
Having a good credit score is important when you want to make purchases. Did you know companies will even check your credit score for a cell phone? If your credit is low, start working on improving your credit score today.
Ready to repair, restore and reclaim your excellent credit scores? Submit your name and email below to receive my FREE course '7 Steps To Superior Credit' ($497 value) =>

About guest author
Joan Wednesday writes about finance and credit.