Raise Credit Scores
In the business world, a strong FICO credit score rating is necessary during the early stages of business financing especially if your small business credit reports are not strong enough.
Due to the current economy and credit markets, banks and lenders are looking at both personal FICO scores and business credit scores. Now keep in mind that if your business credit report can stand on its own they may not require a personal guarantee but can still check your credit scores as part of their underwriting process.
By raising credit scores for both you and your business, you can expect to have much more cash credit and resources available to your company at better interest rates and terms.
One particular product that I suggest to clients in my business credit practice has proven to increase a FICO credit score rating 95% of the time in as little as 60 days, which you and I know is pretty fast.
I'm sure you'll agree that there are quite a few services out there that promise to raise credit scores, but this is one of the few that really does get the job done.
So how does it work?
First you will need to decide what amount of credit you are looking to add to your personal credit files. Remember the larger the credit line the greater the impact it will have on dropping your debt to credit limit ratios. Currently the unsecured line of credit options range from $5k, $6k, $7,500 and $10k.
Next step is simply opening an account and making a small advance purchase based on the amount of credit you want. For example, if you select the $5k line of credit then you will need to purchase $295 worth of products.
What I really like about this program is that from your advance purchase you get to select from thousands of dollars of merchandise items on their website. So for simply purchasing $295 worth of products you are automatically receiving a $5k unsecured line of credit that reports to your personal credit report with two of the major consumer credit reporting agencies.
Now that's what I call a solid offer for raising credit scores! Imagine if a store like Best Buy offered its customers a $5k line of credit if they made an initial purchase of $295 at its store. I know that sounds far-fetched but I'm just trying to make a point.
Once your set up you can continue to use this line of credit towards the purchase of over 4,000 books and 5,000 music selections and it's important that you do so you can continue to build positive payment history.
I also like the fact that they offer a payment option if the $295 is a bit of a stretch for you. You can pay $195 down and $20 a month for 10 months.  Once you enroll you'll receive a welcome package which includes a bonus cd and payment coupons if you select the payment option.
You can apply for this $5k line of credit online but if you want a greater amount then you will need to fax or email a full credit report first.
By taking advantage of this program and optimizing your scores with the credit rating bureaus the benefits for you on a personal and business level can be very rewarding. Your credit report and scores have the power to lower interest rates, give you better terms on loans and put more money back in your pockets.
Ready to raise your credit scores? Become a member of my Business Credit Insiders Circle and gain access to a proven step-by-step business credit building system. A system that provides you access to vendor lines of credit, fleet cards, business credit cards with and without a PG, funding sources and lenders that report to all the major business credit bureaus. Submit your name and email below for details and receive a free audio seminar ($597 value) =>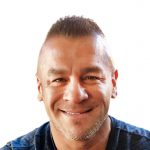 Marco Carbajo is a business credit expert, author, speaker, and founder of the Business Credit Insiders Circle. He is a business credit blogger for AllBusiness, a subsidiary of Dun and Bradstreet and author of "Eight Steps to Ultimate Business Credit" and "How to Build Business Credit with No Personal Guarantee." His articles and blogs have also been featured in the SBA Community, American Express Small Business, Business Week, The Washington Post, The San Francisco Tribune, Scotsman Guide, Alltop, Entrepreneur Connect, and Active Rain.