Get Small Business Credit
Do you know what type of credit and funding your company may qualify for today?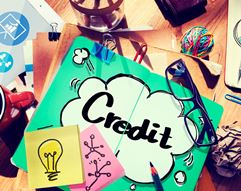 I'm sure we can agree that there's nothing more frustrating for a small business owner than not having access to the funds needed to grow a business.
Unfortunately, the most common mistake business owners make is applying for credit without knowing which factors play a role for each type of funding option.
Here are the top ten elements that impact the most popular forms of credit and financing for businesses today.
1) Personal FICO® Scores – It's remarkable how strong FICO® scores (720+) streamline the credit granting process. The fact is with strong FICO® Scores you have more funding options available. For example, unsecured business credit lines, business loans & SBA loans all factor in personal credit scores as part of their underwriting requirements.  Now if you have low scores you can always utilize a business credit partner to secure the funding you need.
Click to continue …