Easiest Credit Card To Get
Looking to get your credit back on the right track?
Not sure if you can even get approved for a secured credit card?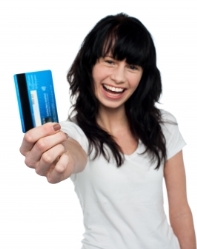 Let's face it, trying to recover and rebuild your credit after going through a financial rough patch can be stressful and frustrating especially if you can't even get a secured credit card.
You may have had to declare bankruptcy; went through repossession; experienced extreme late payments, collections, judgments; a foreclosure; or the dreadful tax lien, no matter what it is you can recover and get new credit.
In this post I'm going to share with you the easiest credit card to get if you had bad credit.
Now you've probably heard that you should get a secured credit card right?
Well, I hate to break it to you but just because you put down a security deposit for a credit card does not guarantee that you will get approved.
Click to continue …