Dun and Bradstreet Credibility Corp
In previous posts we covered how to check if your business has an existing DUNs Number by doing a DUNs lookup.  We also covered the various options you have for obtaining a DUNs number if your company is not yet listed.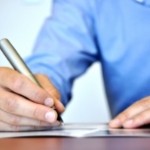 For a quick overview regarding the importance of a DNB listing review our post covering the role of Dun and Bradstreet in business today.
Here's a quick recap of the choices we have covered for obtaining a DUNS Number:
Click to continue …