Dun and Bradstreet Credibility Corp
In previous posts we covered how to check if your business has an existing DUNs Number by doing a DUNs lookup.  We also covered the various options you have for obtaining a DUNs number if your company is not yet listed.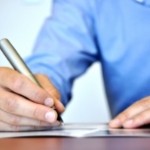 For a quick overview regarding the importance of a DNB listing review our post covering the role of Dun and Bradstreet in business today.
Here's a quick recap of the choices we have covered for obtaining a DUNS Number:

Obtain one for free (30 business days)
Obtain one for free via the CCR option (1-2 business days)
Purchase an expedited DUNSFile package (5 days or less)
While each of these options will get you registered with Dun and Bradstreet none of them will actually build your business credit report. Until your company has payment activity being reported by creditors your file will remain as simply an informational report.
Company information such as revenues, years in business, # of employees, industry classification code, etc. do play a role in determining the creditworthiness of your business. However, without payment history or scores it's hard for creditors to make a thorough assessment.
With Dun and Bradstreet Credibility Corp it takes a minimum of four separate trade lines reporting on your file in order to generate a paydex score. A paydex score is D&B's own unique scoring system that suppliers and creditors use to determine the level of risk your business presents.
Once you have a DUNS number there are two ways for you to start establishing positive trade lines on your D&B report.
First, you could apply for credit with vendors or creditors, make purchases, pay your invoices or statements, and then wait for the supplier/creditor to report your payment history.
Second, if you have existing purchase history with suppliers/creditors you should consider adding those trade references to your DNB file.
It is important to note that Dun and Bradstreet is the only major business credit bureau that gives you the opportunity to add trade references. However, the only way you can add trade references is through purchasing its CreditBuilder
™ program.
The CreditBuilder
™ program helps businesses impact their D&B scores and ratings with the ability to add good payment history.
CreditBuilder
™ includes:
Obtain a DUNS Number (5 days or less)
Add 4 credit references, pending verification by D&B
Benchmark your scores against 1 key competitor or partner
Get alerted when other companies request a copy of your credit report
Unlimited access to your D&B credit scores and ratings, plus get alerted on changes
Score benchmarking against your industry
Monthly cost of $69
This program can expedite setting up your DNB file much faster while allowing you to add up to four existing trade references. Once your business has a minimum of four trade lines reporting Dun and Bradstreet will generate a paydex score.
Now keep in mind if you don't have existing trade references then you will need to start establishing credit with suppliers and creditors that report to DNB. Better yet, you can establish credit with creditors that report to multiple business credit reporting agencies.
Remember, whether you decide to wait 30 days to receive your DUNS Number or purchase CreditBuilder
™ none of them will actually build your business credit report.
Take the necessary steps to start building a creditworthy business today!
Ready to build your business credit? Become a member of my Business Credit Insiders Circle and gain access to a proven step-by-step business credit building system. A system that provides you access to vendor lines of credit, fleet cards, business credit cards with and without a PG, funding sources and lenders that report to all the major business credit bureaus. Submit your name and email below for details and receive a free business credit building audio seminar ($597 value) =>

About the author
Marco Carbajo is a business credit expert, author, speaker, and founder of the Business Credit Insiders Circle. He is a business credit blogger for AllBusiness, a subsidiary of Dun and Bradstreet and author of "Eight Steps to Ultimate Business Credit" and "How to Build Business Credit with No Personal Guarantee." His articles and blogs have also been featured in the SBA Community, American Express Small Business, Business Week, The Washington Post, The San Francisco Tribune, Scotsman Guide, Alltop, Entrepreneur Connect, and Active Rain.