Easy Approval Net 30 Business Account
In today's blog post we reveal a new easy approval net 30 business account you can get with no personal guarantee required. Whether you're just getting your business started or you've been in business for some time, this net 30 vendor is a great way to build business credit.
So, what is a net 30 business account?
A net 30 business account is when a business receives a credit line from another business with repayment terms of 30 days.
This repayment term allows you to purchase a company's products or services using your approved credit line with the balance due in 30 days.
It's important to note, not all vendors, suppliers and businesses that extend net 30 credit terms will report a company's payment activity to a business credit reporting agency.
The good news is the vendor in today's post does report to Equifax Business and Creditsafe. By the way, if you have other net 30 accounts with vendors that don't report to a business credit agency, you can always use Lift Service which allows you to manually add trade references.
What do I need before applying for a net 30 business account?
Before you start applying for net 30 accounts with vendors you want to ensure your company is in fact credit ready. Remember, the information you submit on your net 30 credit application is data that gets shared with business credit reporting agencies.
The data from a credit application may be information used to create your company credit file if the reporting agency does not already have a file on your company.

Here is the checklist:
Separate legal entity (Corporation, LLC, etc.)
Company must be in good standing – A "Certificate of Good Standing" indicates that your business has filed all reports and paid all the necessary taxes and fees with your state's secretary of state office.
Employer Identification Number (EIN)
General Business & Contact Information – business phone, business address, email, etc.
Business Bank Account
Who are Linear Supplies?
Linear Supplies is a large source for electronic, office, home and kitchen supplies. Some of the items you can find include but are not limited to the following: chargers, gaming accessories, headphones, kitchen products, keyboards, smartwatches, soundbars, webcams, etc.
Go to: http://net30supply.com
Linear Supplies net 30 business account:
30 Days in Business
Credit Limits from $700 – $2,000
No Personal Guarantee
Receive a Net 30 Account
Reports to Equifax Business & Creditsafe
Get Credit Limit Increases Easily
How to Apply for Net 30 Business Account with Linear Supplies
Step 1 Go to=> http://net30supply.com
Click on the 'Apply for Net 30' tab
Step 2
Complete the Net 30 Application
Equifax Business or Creditsafe Report is pulled
Upon Approval pay one-time $59 activation fee
Initial credit limits start at $700
*If no business credit score exists, a soft pull on consumer Equifax is done
How do I get a credit limit increase?
With Linear Supplies you can request a credit limit increase after 90 days from opening your initial net 30 credit line. Before you make a request be sure to have at least 1 purchase per month for 3 consecutive months prior to asking for a credit limit increase.
Example:
$700 Existing Credit Limit
After 90 days you request a Credit Limit Increase
Results => Credit Limit Increased to $1,500
Note – Pay all invoices on or ahead of due date
How to get Linear Net 30 Account to Report to Ansonia too
Once approved for a Net 30 business account with Linear Supplies you can further build your business credit by having this account report to business credit agency, Ansonia.
Although Linear Supplies reports to Equifax Business and Creditsafe, why not leverage this account and have it report to Ansonia too.
All that is required is to set up a Business Lift account at http://businesscreditbuilderservices.com (one time cost $49.95 and $9.95 monthly for automatic business credit reporting)
By the way, the $9.95 monthly lift subscription reports to Dun & Bradstreet and Experian Commercial.
With a Lift subscription you have an unlimited amount of utility companies you can link to report to Equifax Business, Creditsafe and Ansonia.
Since Linear Supplies is not a utility account you also need to use the lift subscription's on-demand manual verification which costs $19.95 to verify Linear Supplies (reports once to Ansonia)
Until next time.
Looking to build your business credit? Become a member of my Business Credit Insiders Circle and gain access to a proven step-by-step business credit building system. A system that provides you access to vendor lines of credit, fleet cards, business credit cards with and without a PG, funding sources and lenders that report to all the major business credit bureaus. Submit your name and email below for details and receive a free business credit building audio seminar ($497 value) =>

To Your Success in Business and in Life!
Did This Blog Help You? If so, I would greatly appreciate if you like and shared this on Facebook and Twitter.
About the author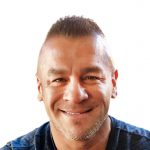 Marco Carbajo is a business credit expert, author, speaker, and founder of the Business Credit Insiders Circle. He is a business credit blogger for Dun and Bradstreet Credibility Corp, the SBA.gov Community, Business.com, About.com and All Business.com. His articles and blog; Business Credit Blogger.com, have been featured in 'Fox Small Business', 'American Express Small Business', 'Business Week', 'The Washington Post', 'The New York Times', 'The San Francisco Tribune', 'Alltop', and 'Entrepreneur Connect'.