New Prepaid Business Credit Card
Not all businesses can get approved for a line of credit or unsecured business credit card. Whether it's due to limited credit or negative credit or little to no business credit, a prepaid business credit card offers an ideal solution.
With a pay-as-you-go option, the prepaid business credit card puts every small business on the right path to obtaining an unsecured business line of credit. Best of all, this particular card helps build your business credit.
In today's post, we share a new prepaid business credit card that reports to Dun & Bradstreet and SBFE (Smal
l Business Financial Exchange).
If you're not familiar with SBFE, it is a trade association that collects massive amounts of small business payment data. This data is used by its certified vendors which are DUN and Bradstreet, Equifax Small Business, Experian Commercial and LexisNexis Risk Solutions.
So, although, SBFE is not a business credit reporting agency, the business credit reporting agencies use SBFE's data to create credit risk products such as business credit reports.
How is a prepaid business credit card different from a secured business credit card?
With a secured card you supply a one-time deposit which is used as collateral and sets the credit limit for the card. For example, you provide a security deposit of $500 and your credit limit is set for $500. Your deposit is held as collateral in the event of default.

When you use your secured card, the balance can either be paid in full at the end of the month, or you can make a minimum monthly payment and carry a revolving balance.
A prepaid card is a pay-as-you-go card which allows you to load funds as often as you wish. When you use the card for a purchase, it uses the funds loaded on the card immediately. Your credit limit on a prepaid business credit card is solely based on how much funds you have loaded onto the card.
It operates just like a debit card, the amount available for purchases depends on how much funds you have loaded onto the card.
Think of it as a debit card that builds your business credit. You probably already have a business debit card which draws funds from your business checking account. The difference with this prepaid business credit card is it reports your payment activity to Dun & Bradstreet and SBFE.
Prepaid Business Credit Card Overview
This prepaid business card is designed to give every business the opportunity to build business credit. Businesses who cannot be approved for an unsecured business credit card will find this as an ideal solution.
What's more important, is this sets you up for acquiring an unsecured line of business credit with the card issuer.
Here are some highlights:
Reports monthly to Dun & Bradstreet and SBFE (Small Business Financial Exchange)
Puts you on the path to obtain an unsecured business credit line.
Access to the same easy-to-use expense management software and rewards as their unsecured business credit card
Prepaid card with credit card rewards
Track business expenses and automate expense reports
Preload your card for as much as needed anytime
Reports your payments to DUN and Bradstreet and SBFE monthly
How are you paying for your business expenses?
When it comes to organizing and streamlining business expenses, a prepaid business credit card can save you time and money. Separating business spending from your personal spending makes it easier to manage accounts and get taxes correct at the end of the year.
One of the easiest ways to use a prepaid business card is for paying day to day business expenses. These payments are transactions your company is already making so why not have that activity build your business credit?
Are you using business checks?
Are you using automatic bill pay?
Are you using a credit card?
Are you using a business debit card?
Are you paying cash?
None of these helps build your business credit. What if all your business expenses would report to your business credit reports each and every month? With a prepaid business credit card, you can accomplish just that. This is the basic fundamentals of building business credit.
Two Ways to Use Your Prepaid Business Credit Card
1) Physical Card – Like a regular business credit card but way smarter. You can use your prepaid business credit card anywhere Visa is accepted.
2) Virtual Card – Generate a unique card for all your online business purchases and subscriptions. You can create a unique card for every vendor which allows your business to be better protected from over-charges and fraud.
A virtual card is a unique 16-digit card number that's digitally generated and tied to your main account. This keeps your real card number protected, and gives you greater control.
How to Apply for the Prepaid Business Credit Card
Step 1 – Go to http://creditbuilderapply.com
Step 2 – Enter your business email address to start
Step 3 – Fund your prepaid business card and start using it
Looking to rebuild your business credit? Become a member of my Business Credit Insiders Circle and gain access to a proven step-by-step business credit building system. A system that provides you access to vendor lines of credit, fleet cards, business credit cards with and without a PG, funding sources and lenders that report to all the major business credit bureaus. Submit your name and email below for details and receive a free business credit building audio seminar ($497 value) =>

To Your Success in Business and in Life!
Did This Blog Help You? If so, I would greatly appreciate if you like and shared this on Facebook and Twitter.
About the author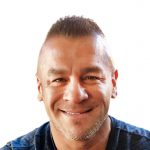 Marco Carbajo is a business credit expert, author, speaker, and founder of the Business Credit Insiders Circle. He was a business credit blogger for Dun and Bradstreet, the SBA.gov Community, Business.com, About.com and All Business.com. His articles and blog; Business Credit Blogger.com, have been featured in 'Fox Small Business','American Express Small Business', 'Business Week', 'The Washington Post', 'The New York Times', 'The San Francisco Tribune','Alltop', and 'Entrepreneur Connect'.