Build Business Credit
In today's post we share five key strategies for building business credit easily and quickly. These five strategies provide a fast and efficient way to establish your business credit file with major business credit reporting agencies.
If your new to building business credit it's important to recap on why it's an essential step in the success of your business. So, what is business credit?
Business credit is the ability for a business to borrow money or access products or services with the understanding that the business will re-pay at a later date.
Building business credit allows a business owner to protect personal credit while establishing the creditworthiness of the business itself.
When you structure your business as a corporation or limited liability company it becomes recognized as a separate legal entity with the ability to enter into contracts.
Your company's Employer Identification Number (EIN) is used to identify your business entity to the IRS, banks, lenders, suppliers, vendors and other businesses.
Your EIN is also used to create a credit file for the business with business credit reporting agencies such as Dun & Bradstreet, Experian Commercial, Equifax Business, Creditsafe and Ansonia.
Think of your company's EIN as the social security number for the business.
Here are 5 strategies to start building business credit easily and quickly.

#1 Subscribe to Lift Service – Report Your Utilities
Every business has utility accounts such as phone, internet, gas, electric, etc. These are monthly expenses paid each and every month without fail. The good news is you have the option to build your business credit by reporting these utility accounts.
With Lift Service you can report up to 8 eligible utility accounts and up to 24 months of payment history to Equifax Business, Creditsafe and Ansonia. Also, with a Lift Service Subscription the monthly service payment also reports to Dun & Bradstreet.
The utility accounts you can add with Lift Services' automatic business credit reporting are power, gas, water, subscriptions, mobile phone, cable TV, satellite TV, software, internet service, landline phone, web hosting, email marketing, etc.
*Linked accounts report monthly plus up to 24 months of payment history is downloaded and reported to the business credit agencies depending on what each service provider makes available.
*Note – only the $9.95 monthly subscription is reported to Dun & Bradstreet.
How to Sign Up
Step 1: Sign up for a business lift account at http://businesscreditbuilderservices.com for $49.95 set up fee and $9.95 month. (Includes monthly business credit reporting)
Step 2: Log in and link up to 8 business accounts
They securely download up to 24 months of payment history directly from your service provider's website.
Service automatically reports your ongoing monthly payments from each account linked to Equifax Business, Creditsafe and Ansonia.
The $9.95 monthly business lift subscription reports to Dun & Bradstreet
*If service provider does not provide 24 months of payment history online, they can manually verify the additional payment history for $19.95 per account
#2 Report Your Business Accounts
In addition to utility accounts there are other business accounts you are likely to have with ongoing costs and/or invoices. These accounts can be vendors, suppliers, equipment leasing companies, web hosting, accounting, advertising, marketing, legal, insurance, virtual office services, office space and so on.
With a Lift Account, you also have the opportunity to manually add business accounts. So, once you link your utility accounts for automatic reporting the next step would be to use the on-demand service to manually report your business accounts.
*Strategy 1 Lift Service subscription required to use OnDemand service (Strategy 2)
The cost to manually add a business account is $19.95 per on demand account. They verify and report up to 24 months of payment history one time.  Now keep in mind, to be considered an eligible business account, payment must be made monthly or no less than quarterly with the service provider.
#3 Get a Business Charge Card
A business charge card is an ideal too that allows you to create a clear separation from your personal & business purchases. While you may be most familiar with a revolving business credit card, a business charge card offers the same function but without interest.
With a business charge card, the balance must be pain in full at the end of the month. Although you can't carry a revolving balance like you can on a business credit card, it is easier to qualify compared to a business credit card. It operates as an effective spend & expense management tool.
Smart Corporate Charge Card – Application
Fast and flexible business credit
Dun & Bradstreet Report is checked
Can do a personal guarantee, cross corporate guarantee, or a cash deposit if D&B report is nonexistent or unfavorable
Reports only to Dun &Bradstreet
No annual fee
How to Apply
Step 1 – Go to http://smartcorporatecard.com and submit your email
Step 2 – Complete the corporate charge card application
Step 3 – Use your new business charge card
#4 Get a Business Fuel Card
A fleet card, also referred to as a fuel card or a business gas card, can help control fuel costs in ways other tools can't. With a business fuel card, you can track, manage and control your company's fuel expenses while building business credit.
The AtoB Fuel card is a great business fuel card and can be used anywhere Visa is accepted. Here are some of the benefits:
Universal acceptance
Fuel management
No personal credit checks
No personal guarantee
Net 7 -14-day repayment terms
Build business credit (reports to D&B quarterly)
To apply go to => http://companyfuelcard.com
#5 Monitor Your Business Credit
It's important to keep a close eye on changes to your business credit reports. The most affordable business credit monitoring service is http://tradelinereporting.com
Be sure to sign up for the Business Boost Plan since they report your monthly subscription payment to Dun & Bradstreet and Experian Commercial.
Sign Up for the Business Boost Plan
Builds Your Company Credit Files
Reports to Dun & Bradstreet®
Reports to Experian® Commercial
Reports to Equifax® Business
Establishes Ongoing Payment History
Full business credit reports & scores for your business from Dun & Bradstreet, Experian Commercial & Equifax Business
Full business credit report monitoring
24/7 business credit alerts
Dispute error capabilities with all 3 business credit agencies
Cash flow alerts & insights
$1M identity theft protection
Looking to rebuild your business credit? Become a member of my Business Credit Insiders Circle and gain access to a proven step-by-step business credit building system. A system that provides you access to vendor lines of credit, fleet cards, business credit cards with and without a PG, funding sources and lenders that report to all the major business credit bureaus. Submit your name and email below for details and receive a free business credit building audio seminar ($497 value) =>

To Your Success in Business and in Life!
Did This Blog Help You? If so, I would greatly appreciate if you like and shared this on Facebook and Twitter.
About the author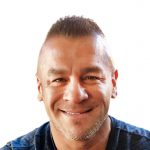 Marco Carbajo is a business credit expert, author, speaker, and founder of the Business Credit Insiders Circle. He is a business credit blogger for Dun and Bradstreet Credibility Corp, the SBA.gov Community, Business.com, About.com and All Business.com. His articles and blog; Business Credit Blogger.com, have been featured in 'Fox Small Business','American Express Small Business', 'Business Week', 'The Washington Post', 'The New York Times', 'The San Francisco Tribune','Alltop', and 'Entrepreneur Connect'.