Business Credit Reporting
Why doesn't my company have a business credit report?
This is one of the most common questions I get asked on a regular basis so what better way to address it then on today's blog post.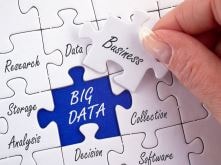 Now whether you're a startup or existing business, I'm sure you'll agree that having a company credit file is the key to maximizing your funding potential. The fact is, with no established business credit reports; banks and other lenders will base a large part of their lending decision on your personal credit.
So let's go over how business credit reporting works and how the business credit agencies (Dun & Bradstreet, Experian Business, Equifax Small Business, Paynet, etc.) collect and report information on businesses and why there may be nothing reporting on yours. It's important to remember, these agencies are in the business of collecting data on individual businesses and selling that data in a compiled format known as a business credit report.
Click to continue …