Online Small Business Funding
Just two years ago, in 2014, online lenders earned 7 times more than they did a mere four years earlier. Further, these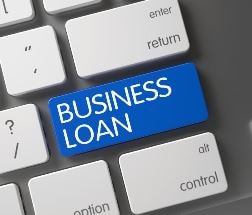 technologically-based lenders offered their clients over $12 billion in credit. However, this industry is doing more than just growing – it is rapidly changing in ways that seek to make lending easier, faster, more diverse and more affordable for small business owners.
More Data Integration
Data is the cornerstone of online lending, and, arguably, it's the reason these lenders can offer business loans with greater frequency than traditional banks. However, the amount of data that online lenders can leverage is growing by the day. Using an automated process that is backed by complicated algorithms, lenders look at a range of information related to applicants. This information includes anything and everything, from PayPal deposits to average daily bank balances to reviews on social media sites or comments on Etsy.

Technological Advances
Online lenders constantly search for better ways to review applicants' data, and, to that end, these companies have developed a significant amount of technology to make online funding faster and underwriting safer. Additionally, as the technology evolves, these lenders keep privacy and security in the forefront, making the process as worry-free as possible for small business owners.
Platform Lending
Rather than just developing their own lending tools, an increasing number of online lenders are offering platform lending services. Interested businesses may adopt one of these platforms so they can offer credit to their clients. Platform lending has the potential to create a new line of revenue for companies that jump on board. It also allows businesses to modify how they offer financing to their clients as platforms provide the tools businesses need to jump into the world of lending. Essentially, a business utilizes the technology created by an online lender through a platform and it brands the loans with their own name.
Cooperative Relationships with Banks
In addition to partnering with other companies through platform lending solutions, many online lenders are pairing with banks. Initially, the online funding industry got its start because banks were turning down nearly 80% of small business loan applicants, so online lenders jumped in to fill this gap. However, rather than maintaining a competitive relationship with banks, many online lenders have joined forces with them and this trend is likely to continue in upcoming years.
Thanks to platform lending's technology, the application process is faster, which benefits the bank and the borrower. Similarly, by working with banks, platform lenders have access to a whole new pool of borrowers and an enhanced revenue stream. However, this type of arrangement is a white label relationship, and in many cases, borrowers don't even know who underwrites their loans.
In contrast, banks and online lenders can team up to offer small business loans together. These companies can use their respective brands to create synergistic relationships that draw more customers and ultimately benefit the bottom line of all the businesses involved. Additionally, these relationships create an opportunity to leverage technology to speed up the lending process and reduce risk.
Meanwhile, online lenders have teamed up with multiple banks and financial institutions. The diversity of these relationships means more loans, more products and more opportunities for both borrowers and lenders.
Different Products
Historically, online lending consisted of two types of products: the classic business installment loan that is divided into equal monthly payments or merchant cash advances that are payable with a portion of the business's daily revenues. However, as the industry has grown, a few leaders have stepped in to provide a range of different products for borrowers.
Online lenders now offer inventory and equipment loans in the form of lines of credit. There are also factoring loans, which are cash advances that are based on a business' future credit card sales or accounts receivables. As online lenders take a bigger stake in the lending world, expect a bevy of new products to pop into the market.
Greater Competition
Finally, the growth of this industry means greater competition and a boom for small business owners. The vast range of options will allow online lenders to charge annual percentage rates ranging from a mere 6.9% to an unwieldy 98.4%. To ensure they don't get locked into a loan they cannot afford to repay, borrowers must compare multiple lenders and multiple products.
Online lending is here to stay, and eventually, rather than being cast as the alternative business funding source, online funding has the potential to become the norm. As the industry grows, technology will change to make it safer and faster. Lenders will also be capable of adopting new products and banks and online lenders can work together to forge new relationships and meet the diverse needs of their small business clients.
This post was provided by Kabbage®
Looking to build your business credit? Become a member of my Business Credit Insiders Circle and gain access to a proven step-by-step business credit building system. A system that provides you access to vendor lines of credit, fleet cards, business credit cards with and without a PG, funding sources and lenders that report to all the major business credit bureaus. Submit your name and email below for details and receive a free business credit building audio seminar ($497 value) =>

To Your Success in Business and in Life!
Did This Blog Help You? If so, I would greatly appreciate if you like and shared this on Facebook and Twitter.
About Us
Marco Carbajo is a business credit expert, author, speaker, and founder of the Business Credit Insiders Circle. He is a business credit blogger for Dun and Bradstreet Credibility Corp, the SBA.gov Community, Business.com, About.com and All Business.com. His articles and blog; Business Credit Blogger.com, have been featured in 'Fox Small Business','American Express Small Business', 'Business Week', 'The Washington Post', 'The New York Times', 'The San Francisco Tribune','Alltop', and 'Entrepreneur Connect'.