Bad Credit Unsecured Business Loan
Did you know major banks view personal FICO® scores of 640 or less as a "bad credit" risk?
Now it's difficult to generalize about FICO Scores® when getting approved for a business loan, because every borrower and bank is different. However, when it comes to qualifying for an unsecured business loan with a major financial institution there are stricter lending standards imposed.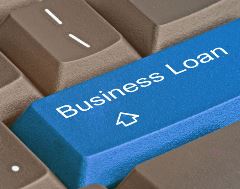 The reality is many small business owners struggle even today to get the loan they need because of less than perfect credit ratings. Even though we are a few years past the recession and the economy is slowly recovering, what does "bad credit" mean for small businesses?
Can you still get a business loan even if you have bad credit? Here are three ways you can get an unsecured business loan and overcome bad credit once and for all:
1) Use a Business Credit Partner

To get an unsecured business loan through a bank requires the borrower to provide a personal guarantee (PG). A personal guarantee is a promise made by the guarantor which obligates him/her to personally repay the debt if the corporation defaults. Banks use the PG as an "added assurance" that the owner of the company or executive is committed to repaying the loan.
Now keep in mind not all small and medium-sized businesses are required to supply a PG. The exceptions include large, well established SMBs with millions in revenues; publicly traded companies; non-profit companies; venture-backed companies; and businesses structured as employee stock ownership plans (ESOPs).
To be the personal guarantor requires you to have excellent credit ratings. What can you do if you have bad credit? The good news is you can bring on a business credit partner with good personal credit ratings and still get the loan or business line of credit you need.
2) Leverage Your Business Cash Flow
If your business has cash flow why not put it to work to your advantage? Did you know you may qualify for an unsecured business loan that judges the health of your business based on its cash flow – not just credit scores? This funding program is known as a revenue based business loan or cash flow based business loan. This type of unsecured loan is ideal for companies that are already generating revenues but have no assets with which to collateralize a traditional bank loan. It's useful for businesses that have lumpy, seasonal, or hard to predict revenues.
Typically, RBL loans range from $10k – $2,000,000 ranging from 3, 6, 9, 12 and 18 month terms.  When you apply you'll need to provide three to six months of bank statements and complete a one page application. Remember, this is not a merchant cash advance, it's a true business loan with fixed interest and fixed payments. As far as getting funded you can expect a quick turnaround time as fast as seven business days.
3) Leverage Your Business Data
Companies such as Kabbage approve businesses for loans by looking at real-life business data, not just credit scores. By linking your company's online services you can qualify for a loan within minutes. I tested this method with one of my company's and got approved for a business line of credit for thousands of dollars within minutes.
The way it works is you fill out a short form online and link the services you want for Kabbage to consider for loan qualification. Here is a list of those linkable services:
Business checking
Ebay
Paypal
Amazon
Etsy
Yahoo
Xero
Square
Authorize.Net
Sage
Stripe
Intuit QuickBooks
Xero
Facebook
Twitter
With Kabbage, business loans can go up to $100k with 6 month repayment terms per loan agreement.  There are no origination fees or prepayment penalties and you pay for what you take. So let's say your company is approved for $25k and all you need is $15k. With this funding program you can take $15k while still having $10k in available funds if you need it.
Unfortunately bad credit plagues a large percentage of small business owners in America today. While these three options provide a way for you to obtain an unsecured business loan consider starting a personal credit recovery plan so you can restore your good credit ratings.
In addition, take the proper steps to establishing the creditworthiness of your business. There are many ways to acquire credit while you are working to repair your personal credit such as vendor lines of credit, secured business credit cards, fleet cards, trade financing, etc.  If you have bad credit, don't let that stop you from acquiring the funding you need.
Looking to build your business credit? Become a member of my Business Credit Insiders Circle and gain access to a proven step-by-step business credit building system. A system that provides you access to vendor lines of credit, fleet cards, business credit cards with and without a PG, funding sources and lenders that report to all the major business credit bureaus. Submit your name and email below for details and receive a free business credit building audio seminar ($597 value) =>

To Your Success In Business and in Life!
Did This Blog Help You? If so, I would greatly appreciate if you like and shared this on Facebook and Twitter.
About the author
Marco Carbajo is a business credit expert, author, speaker, and founder of the Business Credit Insiders Circle. He is a business credit blogger for Dun and Bradstreet Credibility Corp, the SBA.gov Community, About.com and All Business.com. His articles and blog; Business Credit Blogger.com,  have been featured in 'Fox Small Business','American Express Small Business', 'Business Week', 'The Washington Post', 'The New York Times', 'The San Francisco Tribune','Alltop', and 'Entrepreneur Connect'.