Get a Free DUNS Number
Is your business interested in doing business with the Federal Government?
Did you know in order to receive funding from contracts or grants, your company must be registered in the System for Award Management (SAM)?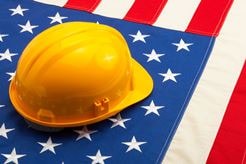 In today's post we're going to talk about what it takes to participate in government contracting opportunities. The U.S. Federal Government spends trillions of dollars on small business every year making it the single largest purchaser of goods and services in the world.
The opportunities that are available for small businesses like yours to participate in government funded contracts are incredible. Contracting officers purchase everything they need from private companies and contractors because the Government doesn't manufacture anything on its own. So before you can take advantage of any federal contracts you must be registered in SAM.
Click to continue …