Business Loans for Dentists
Are you planning to expand or relocate your dental practice?
Do you need to upgrade equipment, systems or technology?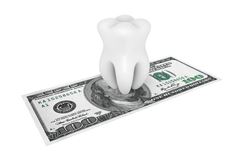 Nothing will cripple a thriving dental practice faster than having cash flow problems. If you need a business loan or line of credit for your dental practice to fund cash flow, hire additional staff, or obtain new equipment then this post is for you.
The good news for over 90,000 dentists across the U.S. is there are a variety of funding options available that even cater to specific challenges that many dentists may be facing today.

Let's face it, with the latest advancements in dental equipment, added insurance costs and other operating expenses; running a dental practice in today's economic environment may be a challenge to say the least.
"A lot of dentists come out of school dreaming about doing dentistry and they become disillusioned after a short time learning that not only do they have to do dentistry, they have to run a business," said Dr. Michael Criscione, owner of Criscione Family Dentistry in Lake Oswego, Oregon.
Unfortunately, the clinical side of dentistry is only half of what dentists like you do. Dentists and dental practices are small corporations. In order to be successful, you not only need the clinical skillset, but you also need to understand the business side of dentistry.
According to the American Dental Trade Association's (ADTA) study, access to capital is one of the key factors that determine a dental practice's productivity and sustainability. So understanding the financial side of dentistry is an essential part of having a successful practice. In this post we're going to review several funding options available so you can decide which ones would be best for your practice to gain access to.
As a dentist, you may be in the market for a business loan or a line of credit, either right now or very soon. If you are a dentist that is currently in the market, consider the following programs:
Dental Practice Business Loans (without putting your personal credit at risk) – Every time you apply for a loan, the bank will check your credit, which can have a negative impact to your FICO® scores. Rather than shopping around at multiple banks to find the best loan which ultimately triggers excessive inquiries why not consider using an online marketplace like Business Funding Engine.com.
By using this platform, a dentist can submit his or her own credit report (must be no older than 3 weeks) from at least one of the credit agencies for pre-qualification approval. With this approach you will not incur a credit inquiry because you are ordering and furnishing your own credit report. Underwriting completes its review in 24-48 hrs. After the review the dentist is contacted and will know what amount of funding they qualify for and what the rates and terms will be. It's at this point where a dentist can decide if they want to proceed with funding.
The best part of this approach is there are no obligations, no cost upfront and no credit inquiry to find out how much you pre-qualify for. It's essential to get the best available rate and terms but without causing multiple inquiries to your credit.
Dental Practice Revenue Business Loans (ideal if you have bad credit) – The fact is if you don't have pristine personal credit scores then getting a traditional business loan from a bank is next to impossible. Thankfully, there is a business loan for dentists who suffer from bad credit known as the RBL program or revenue based loan. This loan is a simple one page application and requires your past 3 month's bank statements. In a nutshell the loan amount that you can obtain is based off of the revenue generated from your practice not your personal credit scores. Typically it's 10% of your gross annual deposits and the funding takes only about 14 days.
Dental Practice Business Credit Lines (only reports to business credit reports) – The two types of credit lines every dentist should consider gaining access to are the traditional bank lines of credit and the non-traditional lines of business credit in the form of business credit cards. Access to both of these types of unsecured business credit lines for a dental practice can be a tremendous asset and funding is fast (14 days).  As previously mentioned the American Dental Trade Association's (ADTA) study stated access to capital is one of the key factors that determine the success and longevity of a dental practice.
If the plans for your dental practice are opening a new branch, hiring additional staff or purchasing dental equipment, consider a business loan or credit lines for your dental practice so you can gain access to the capital you need to grow.
Until next time.
Want to know what type of business loans and credit lines you can obtain for your dental practice? Submit your information below and a funding specialist will contact you within 24 hours. Plus receive my newsletter and business credit building seminar FREE ($597 value)=>

Did This Blog Help You? If so, I would greatly appreciate if you like and shared this on Facebook and Twitter.
About the author
Marco Carbajo is a business credit expert, author, speaker, and founder of the Business Credit Insiders Circle. He is a business credit blogger for Dun and Bradstreet Credibility Corp, the SBA.gov Community, About.com and All Business.com. His articles and blog; Business Credit Blogger.com,  have been featured in 'Fox Small Business','American Express Small Business', 'Business Week', 'The Washington Post', 'The New York Times', 'The San Francisco Tribune','Alltop', and 'Entrepreneur Connect'.