Line of Credit for Business
In a previous post we talked about the benefits of getting unsecured lines of credit in the form of business credit cards. With our bundled business credit card program a small business owner would get three to four of these cards issued to their company at 0% interest for the first 6-12 months.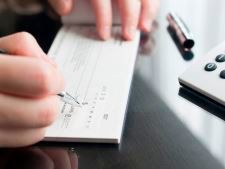 Just like regular credit cards, business credit cards are a revolving line of credit. This means you can use it and repay the line as often as you wish, as long as you pay the minimum monthly payments on time and don't exceed the card's credit limits.
Now I don't need to go into all the benefits of business credit cards; especially the ones we get issued to your company which only report to the business credit agencies such as Dun & Bradstreet. But every so often I get a small business owner inquiring about getting a traditional line of business credit from a bank with check writing privileges.

This request is especially more common with real estate investors who need this type of real estate credit line to purchase, rehab and flip real estate.  The good news is our Business Express Line of Credit may be just what you're looking for. It's a traditional unsecured line of credit for a business that comes with check writing privileges. It also reports only to the business credit agencies making it ideal for building your company's creditworthiness.
So what's the difference between a line of credit (bank credit line) and a revolving line of credit (business credit card)?
Well, both have a set amount available to use, and when you make pay downs, the credit becomes available again. Although many lines of credit issued by banks require collateral our Business Express Line is entirely unsecured.
In addition, with a line of credit you would use a check to draw against the line whereas with a revolving line of credit you would use a business credit card. Typically, you would use a line of credit for big-ticket items such as equipment or inventory. With business credit cards many of the purchases are for smaller items such as office supplies or travel expenses.
Finally, the rates you get with a traditional line of credit are lower than what you receive from business credit cards. This comes in handy especially when making large purchases. In my opinion the best strategy is to have access to multiple source of credit.
For example, if you had $1,000 outstanding for a year on a business credit card at 13%, compounded daily, it would cost you about $130 in interest. On a line of credit at 4%, also compounded daily, you would pay about $40.
Qualifying for a Business Line of Credit
With our bundled business credit card program you can qualify by simply having strong personal credit. No collateral, no financials, no tax returns, and no income verification are required. However, since the Business Express Line is a bank issued line of credit with check writing privileges you not only need strong credit scores but you may be required to furnish additional documentation such as business tax returns and financials.
About Our Business Line of Credit (LOC)/Business Express Loan Program
Unbeatable rates starting at 6%
Funding ranges from $20k up to $150k
Check writing privileges
Personal assets stay safe, no personal collateral
Reports only to business credit reports
Pre-qualification in 48 hrs after credit report submission
Cash funding in as little as 7 days
Common Uses for a Traditional Line of Credit
Expand your business
Large business purchases
Hiring or paying employees
Launch a marketing campaign
Pay off high interest debt
Ideally a small business owner should have access to several bank lines of credit, high limit business credit cards, vendor lines of credit, fleet credit, etc. With a diversity of credit, you have more options available so you can decide which financing tool would be best when you have a funding need.
Here is an actual case study (Business loan/line of credit combo)
Sears Appliance Franchise
They were looking to expand and start an additional location and received the following:
1) Business Express Loan
$75k to expand on existing location plus open another location
5.9% rate over 5 years
2) Business Line of Credit (unsecured)
$25k – business line of credit
8% interest (only pay on what they use)
To sum it all up, our Business Express Line program is designed to get you bank financing at bank rates and terms even if you have been previously tuned down by a bank. Ideally we want to help your company acquire a line of credit with check writing privileges and several revolving lines of credit in the form of business credit cards with high credit limits.
Read to apply for a business line of credit with check writing privileges? Submit your information below and a funding specialist will contact you within 24 hours.  Plus receive my FREE business credit seminar audio ($597 value)=>

To Your Success In Business and in Life!
Did This Blog Help You? If so, I would greatly appreciate if you like and shared this on Facebook and Twitter.
About the author
Marco Carbajo is a business credit expert, author, speaker, and founder of the Business Credit Insiders Circle. He is a business credit blogger for Dun and Bradstreet Credibility Corp, the SBA.gov Community, About.com and All Business.com. His articles and blog; Business Credit Blogger.com,  have been featured in 'Fox Small Business','American Express Small Business', 'Business Week', 'The Washington Post', 'The New York Times', 'The San Francisco Tribune','Alltop', and 'Entrepreneur Connect'.