Why File a DBA?
Have you wondered why a business files a DBA?
Do you know if your business needs to file one?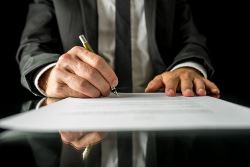 In this post I'll be breaking down the DBA also known as the Fictitious Business Name or Assumed Business Name to see if your business actually needs one.
First things first, let's cover what a DBA is and what it's not. A DBA is an abbreviation for "doing business as." Filing for a DBA is necessary if your business operates under a name other than its legal name.
Click to continue …